Wood/Metal Framing for Revit: The Most Significant Enhancements of 2021/2022 (Pt. 1)
It's time for our annual round-up of improvements related to our Wood Framing and Metal Framing BIM software for Autodesk® Revit®. As ever, we've put a lot of work into our framing add-ons to make sure they continue advancing to meet the needs of architects and engineers around the world who design walls, floors, and roofs in Revit for prefabricated or built-on-site framing jobs.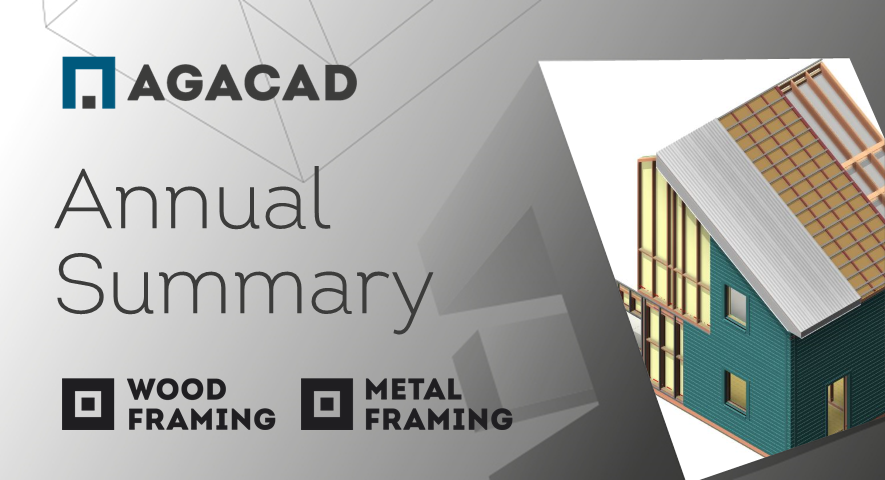 Hopefully this 2-part series will be useful for current users, Revit users generally, and those thinking about switching over to a BIM workflow for designing timber-framed or CFS-framed buildings.
Without further ado, let's get into it.
New Products & Updates:
1. Renewal of Wood Framing sample project & families
Agacad's team of application engineers has invested a large amount of time into producing a new version of the sample project for Wood Framing Wall+. This new Revit model (currently available in metric) can serve as a template and guide to using the software for new and current Agacad Wood Framing users.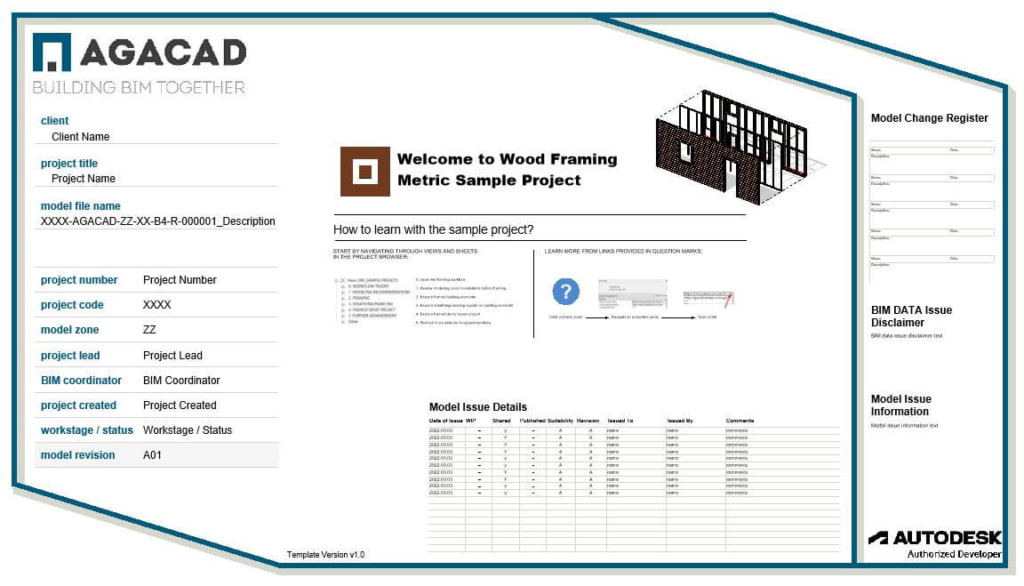 It's well thought out and informative when it comes to the content laid out in the model. There are text notes and links to technical documentation and video material. On top of that, users can take any part of this template model and use it for their own purposes.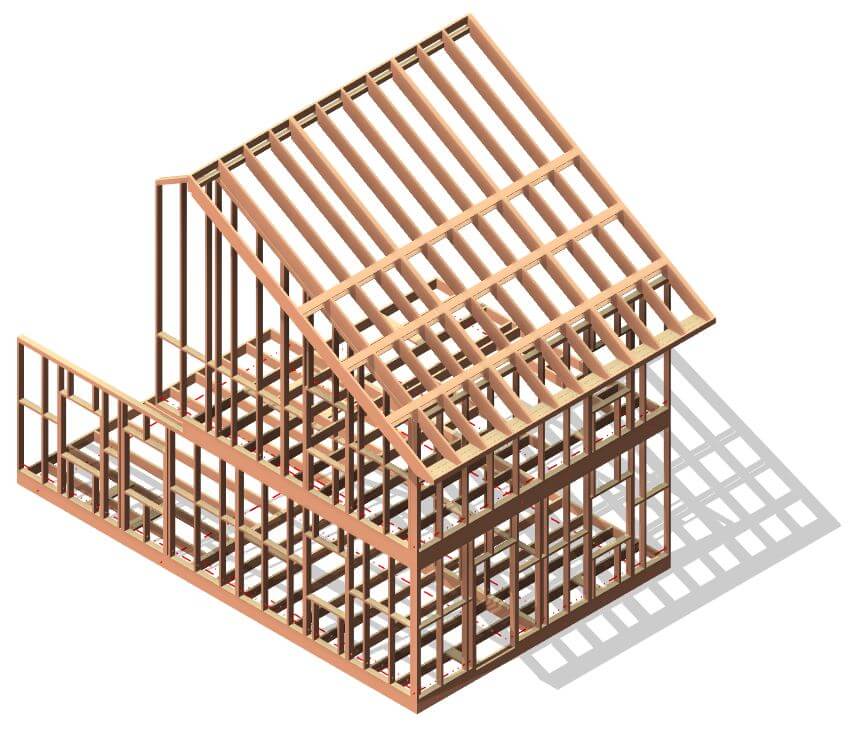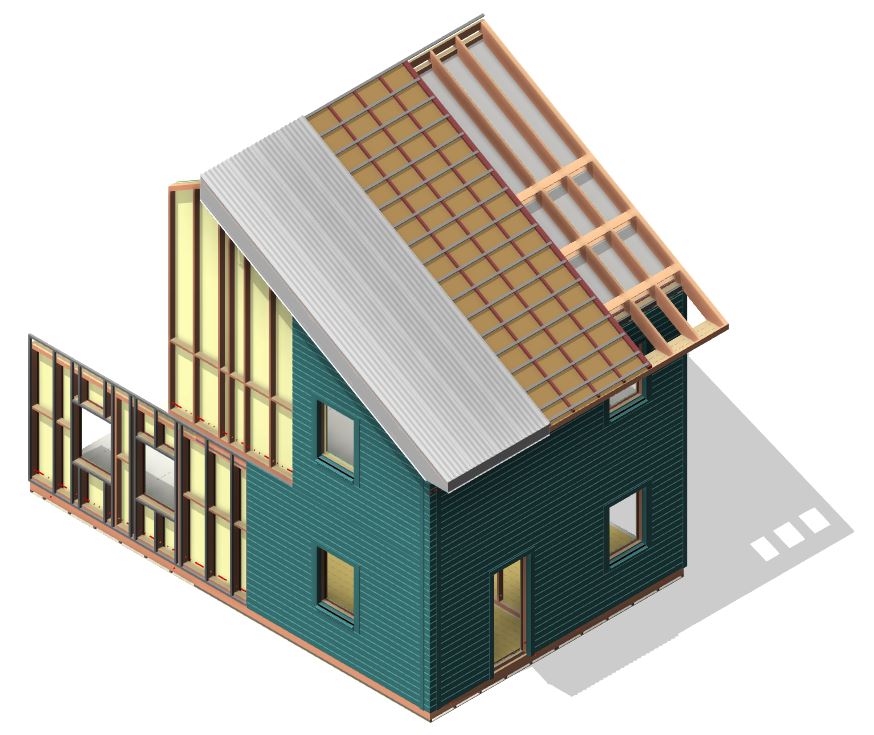 2. Getting Started video series for Wood Framing
Over the past year or so, Agacad has developed a new way of reaching out to users and providing them with basic software training.
Our extensive Youtube channel had previously served primarily as a library of webinar recordings, but it now serves another purpose: tutorials and training videos. Currently, there are ten 'Getting Started' videos covering various topics to help you get to know the basics of using our Wood Framing software. Put together with new users in mind, the best advice would be to start at the first video and watch the subsequent videos in the suggested order.
For the future, we have plans to make video playlists for other parts of the Wood Framing Suite as well as other products entirely.
3. New Product: Panel Packer
One of the biggest recent product releases to complement the Wood Framing and Metal Framing suites is the Panel Packer plugin.

A powerful Revit add-on for simplifying and automating logistics, Panel Packer is a versatile solution for sorting, stacking, packing, and loading prefabricated wood and light-gauge steel prefabricated panels. It allows for thorough planning and prepping before on-site building assembly commences.
With Panel Packer, users of Agacad's Wood Framing and Metal Framing BIM software can complete the full design and production cycle – from Revit modeling and framing all the way through to organizing stacks and truck loads of pre-assembled wall, roof, and floor panels.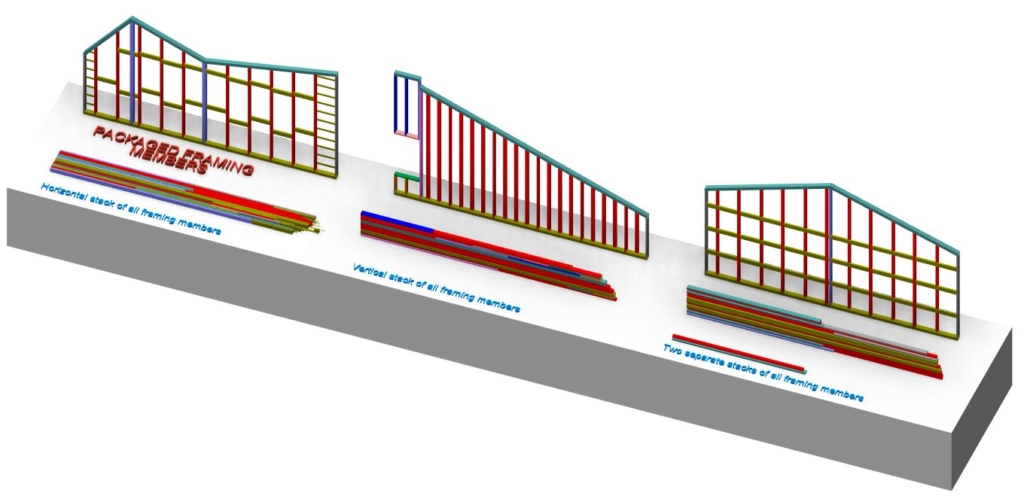 4. New Wood Framing CNC Exporters: Spida SSF, EasyFrame EZF & MiTek EHX
Agacad has been working hard to meet client requirements and expand the CNC products portfolio by developing new exporters. The three latest CNC exporters for timber framing are for MiTek, EasyFrame, and Spida machines, which read .ehx, .ezf, and .ssf file formats, respectively.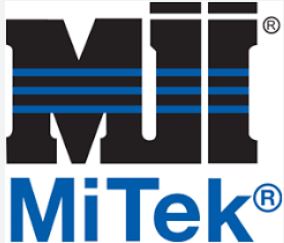 All three exporters have been carefully crafted to give a stress-free experience when generating files.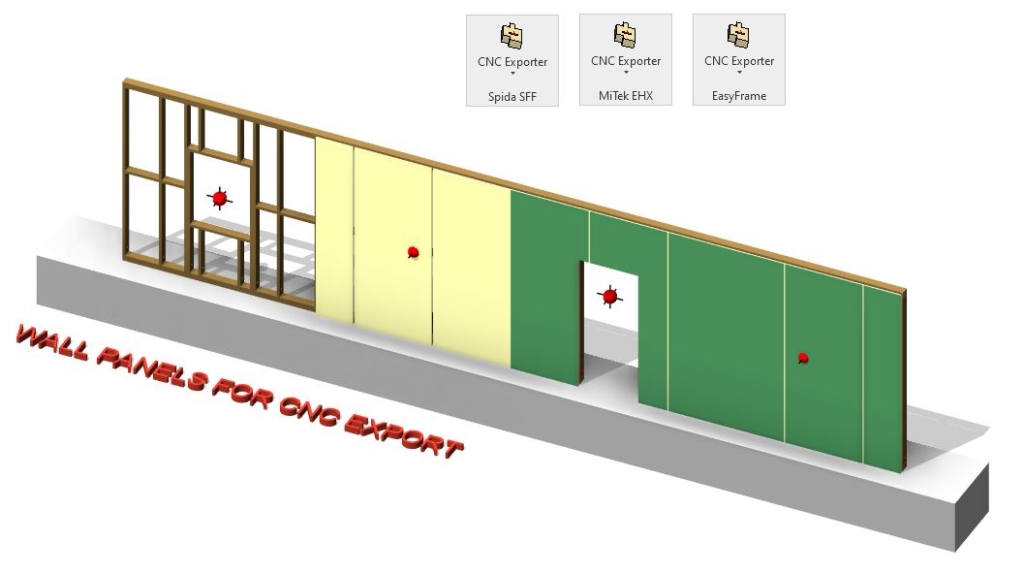 5. New Metal Framing CNC Exporter: Pinnacle
In 2021, we introduced a CNC exporter for Pinnacle machines that is fully compatible with Revit and Agacad Metal Framing solutions.

A leading total solution provider of steel framing technology and R&D of the world's most advanced robotic machines for the steel framing industry, Pinnacle spans 5 continents and 50+ countries and regions around the world. So, we're proud to now offer a CNC exporter for these world-class machines.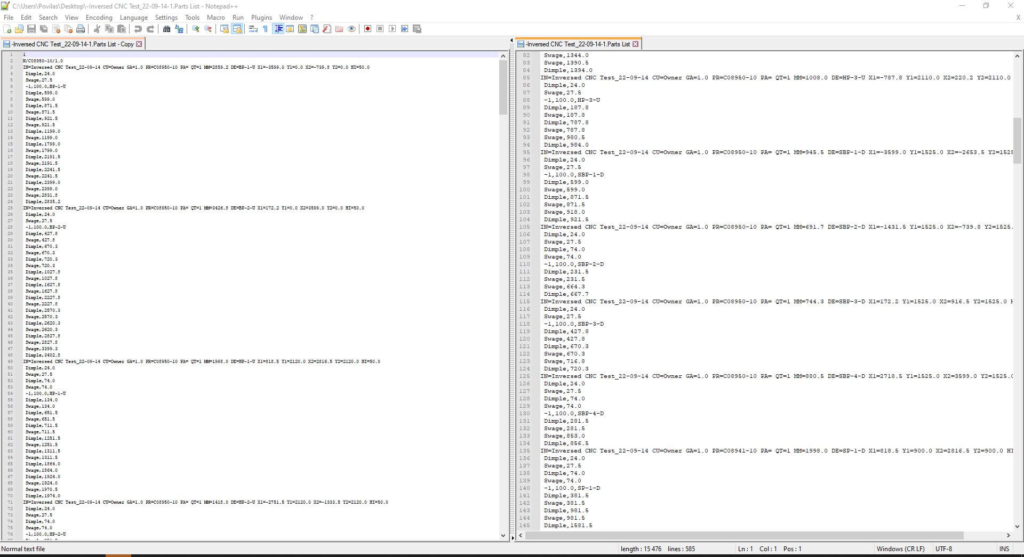 6. Continuous Improvement of WUP, BTL & Other CNC Exporters
Besides developing new exporters, Agacad pays a lot of attention to maintaining and improving the operational capabilities and functionality of the existing CNC exporters. The Weinmann .btl/.btlx/.wup exporters are highly popular among our client base. Also, the Randek .cdt and Hundegger .bvx/.bvx2 have proven their worth in prefab timber projects.
Agacad's team of application and software engineers has been continually improving all those exporters so that they meet the most advanced production line requirements for clients spanning from the United States to Europe to Australia and everywhere in between.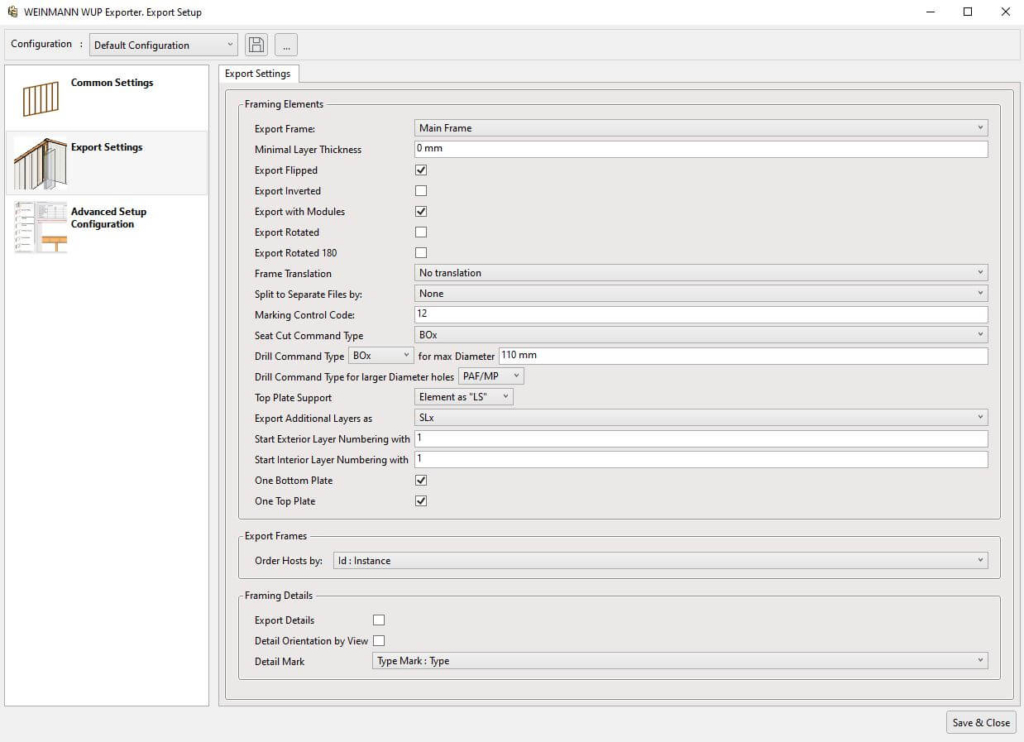 Key improvements relate to sheathing, paneling, and nailing; more versatile commands for framing elements, exporting details, and exporting flipped panels; and greater capability in dealing with cuts and voids in panels and individual members plus improved ability in reading a greater variety of cuts.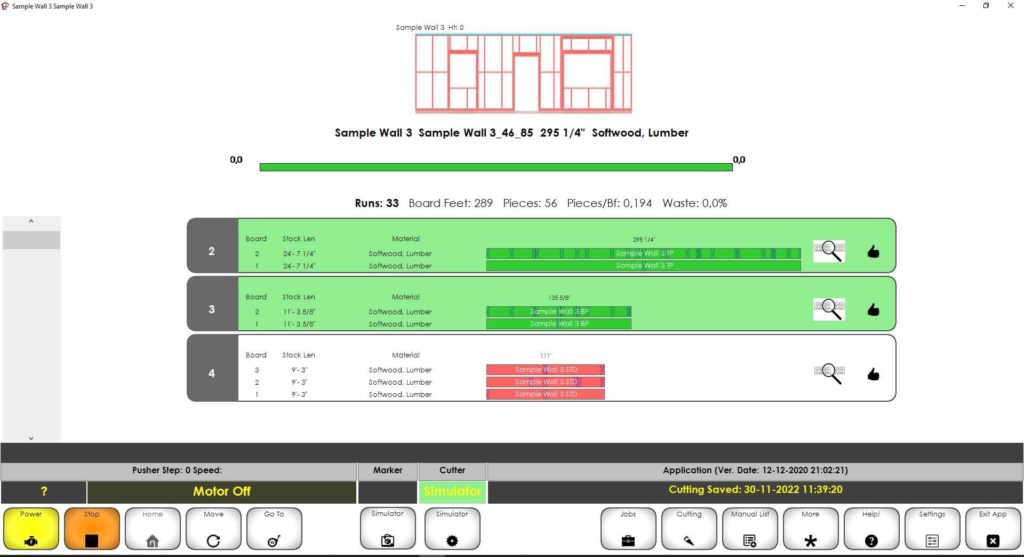 Part 2 of this summary will get more into the nitty-gritty of the new features that were released, including client requests that benefit lots of users, so stay tuned for that!
---
Want to find out how our framing solutions can streamline your Revit workflow?
Our professionals are here to help.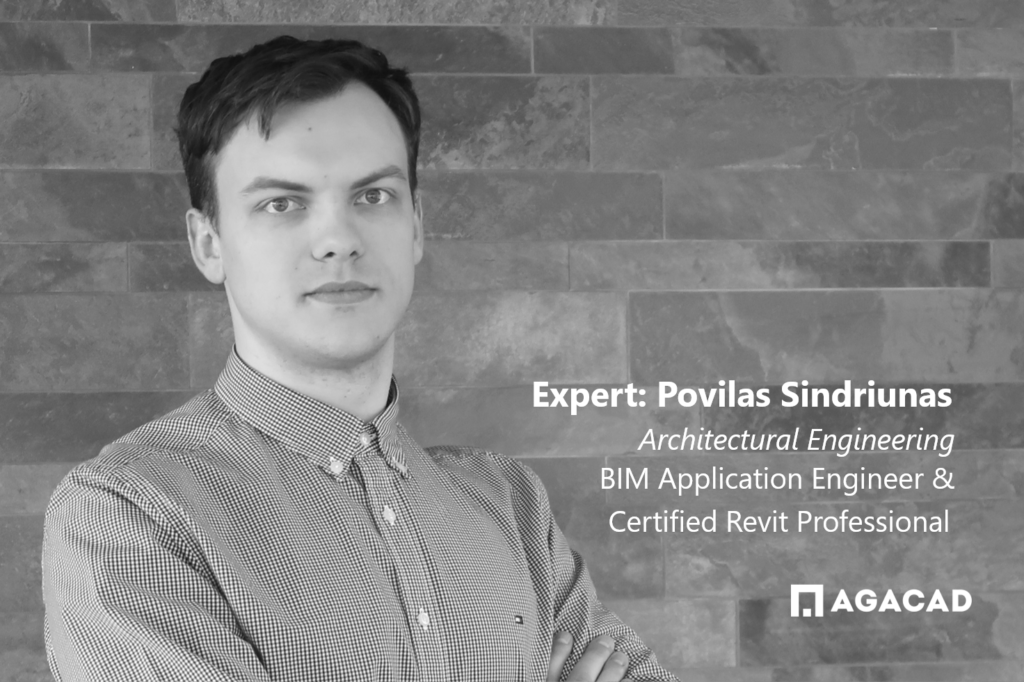 Contact us for a free, live demonstration given online by one of our BIM experts. Although you're more than welcome to download a free trial, we encourage you to have a free demo first. That way you'll be in a better position to evaluate the software during your free 14-day trial period since you'll already have answers to your preliminary questions and feel more comfortable with the basic workflow.
Want to know more about our software for framing timber and steel walls, floors, trusses, rafters, and prefabricated roof panels in Revit? Click one of the banners below to read more about it!
---