Integrated BIM tools for Revit® users for timber framed building design and construction
Wood Framing Suite gives a better way to design main structures of timber framed buildings. This powerful and flexible BIM software lets Revit® users design multi-layer timber-frame walls, floors and roofs. That includes prefabricated panels, rafters and trusses. Plus it generates views with automatic dimensions for wall panels or segments as well as accurate bills of materials and shop drawings. So quality production and accurate assembly on site are ensured.
Advanced automation and built-in best practices help BIM professionals make optimal choices, move faster, and avoid errors at every stage – from design and documentation to fabrication and construction. With our Revit-based wood framing software, it's easy to quickly batch-add, modify or mark just the right elements or parameters, distribute hardware and fastener details, manage openings and connections, and find clashes. Frames dynamically update and adapt if modifications are made, ensuring that shop drawings and cut lists are always accurate.
      Compatible with Autodesk® Revit® 2023, 2022, 2021
---
---
AGACAD Wood Framing Suite makes your job in Revit much simpler, faster and less stressful.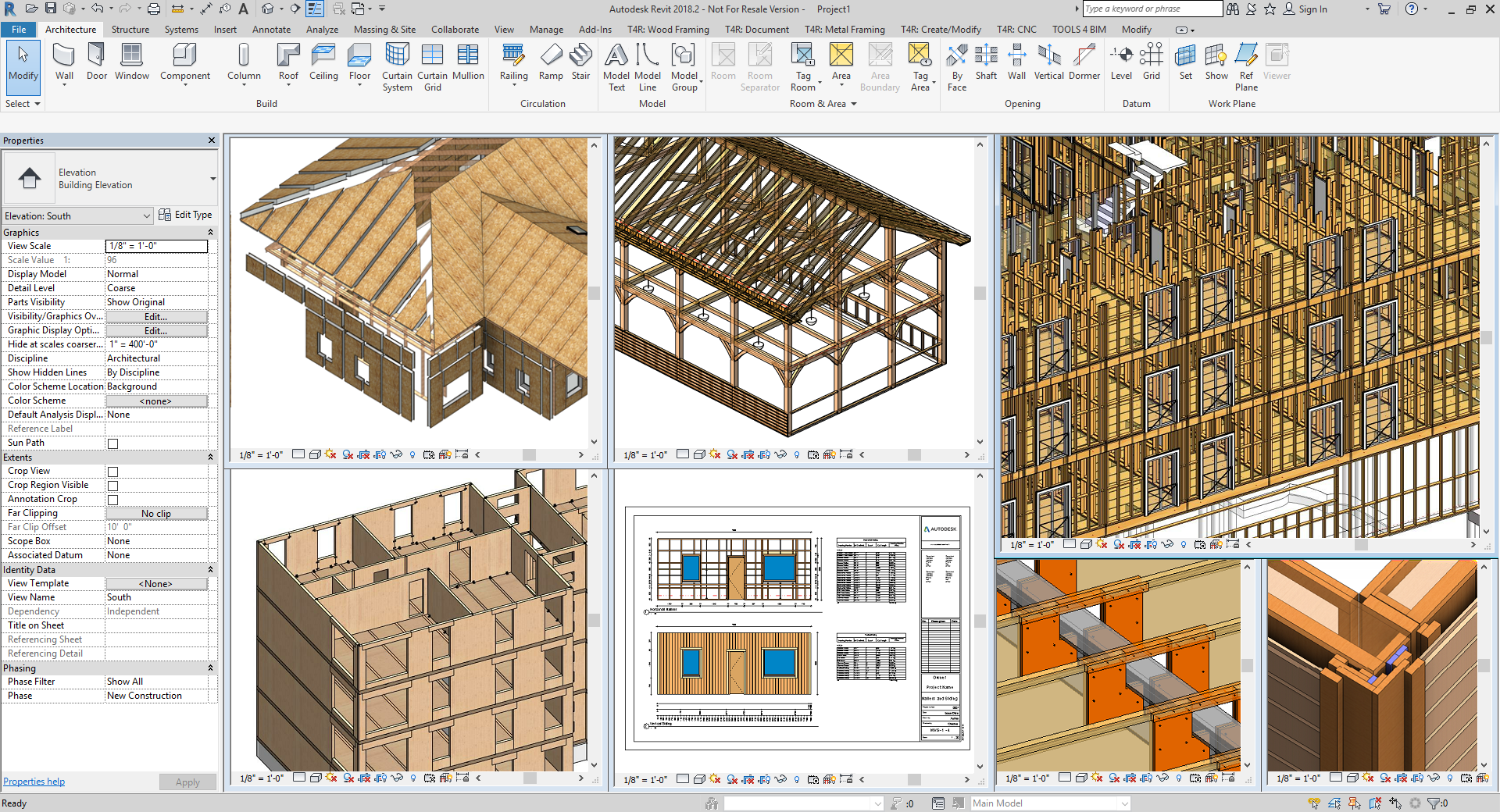 Explore products included in Wood Framing Suite
      Compatible with Autodesk® Revit® 2023, 2022, 2021
POWERFUL FEATURES
---
Want to find out if this is the right solution for you?
Our professionals can help you quickly find out how this software will benefit your design process.
CLIENT STORIES
Developed in compliance with standards and guidelines:
Eurocode 5: Design of timber structures – Part 1-1: General – Common rules and rules for buildings (EN 1995-1-1:2004: E)
Standards Australia AS 1684.2-2010 Residential timber-framed construction
Standards Australia AS 1720.1-2010 Timber structures – Design methods
New Zealand Standard NZS 3604:2011 / Timber Framed Buildings
CWC (Canadian Wood Council) Wood Design Manual including CSA O86 Standard and CWC Commentary on CSA O86 (2010).
National Design Specification® (NDS®) for Wood Construction (NDS 2015). American Forest and Paper Association (AF&PA). American Wood Council, Washington DC, 2015.
The Encyclopedia of Trusses. Alpine Engineered Products, Inc., 2003.
Truss Design Procedures and Specifications for Light Metal Plate Connected Wood Trusses / TPIC – 2014. Truss Plate Institute of Canada (TPIC), 2014.
Using Narrow Pieces of Wood Structural Panel Sheathing in Wood Shear Walls. American Plywood Association (APA), The Engineered Wood Association, Tacoma, Washington, 2005.
PRODUCT BROCHURES
Learn more about the AGACAD products by reading our selected brochures.