Export of wooden wall, floor, roof frames from Revit® to EasyFrame® machine
Why EASYFRAME?
The EasyFrame saw from EstiFrame Technologies is automated marking and cutting system for all wall, floor, roof framing members, and can be used as a general, linear saw. From the software's cutting-edge algorithms to the hardware's expandable modularity, EasyFrame has been designed from the ground up to optimize your job site and increase efficiency across the board.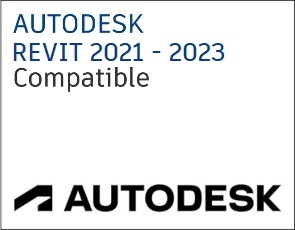 AGACAD's EasyFrame allows manufacturers of timber house frames to predefine rules for automated CNC machines, including naming and marking operations for every framing member – directly from Revit. Walls, floors, roof framing members, or individual framing elements can be exported using this application.
      Compatible with Autodesk® Revit® 2023, 2022, 2021
The EasyFrame must be used with AGACAD Wood Framing Software, which creates the framing elements with all the necessary geometry and information data within the Revit project.
Below is an example of a floor frame created using Wood Framing Floor and then exported to EstiFrame machine:
A EZF file is created with all information from the selected floor. This file can be now pushed to the CNC machine forproduction:
The EZF file contains all needed operations and information for cutting and marking.
FEATURES
AGACAD's EasyFrame application generates EZF extension files readable by automated EstiFrame CNC machines.
Wall, floor, roof main frames, and individual framing elements can be exported using this app.
In the EZF you can see all operations of every member of a given frame. For example, here trimming joist have been exported with all information in detail. Some of information comes from the framing elements, and some can be predefined in the setting:
Installation includes settings where you can define CNC file locations, project information parameters, identification and marking of elements, etc.:
Using AGACAD CNC Exporter for EasyFrame, you can automate element identification for plates, rim joists, girders, studs, joists, and columns:
All settings can be saved and used for other projects.
---
Would you like a quote or a live demo given by one of our experts?
Our professionals can help you quickly find out how this software will benefit your design process.
CLIENT STORIES