Powerful Revit® toolkit for packing wood and light-gauge steel prefab panels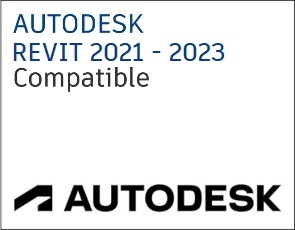 Panel Packer is a powerful solution for Revit® for sorting, packing & loading prefabricated building components. Organizing truck loads and stacks of pre-assembled wall, roof, and floor panels is easy with Panel Packer.
Users of AGACAD's Wood Framing and Metal Framing BIM software can complete the full design & production cycle – from Revit modeling and framing all the way through to packing. The easy-to-navigate UI and simple yet efficient functionality allows for thorough planning and prepping before on-site building assembly commences.
      Compatible with Autodesk® Revit® 2023, 2022, 2021
Stack wall, floor, and roof assemblies and individual structural framing members
Organize items by predefined truck load size or in standalone stacks
Color coding and unique naming ensure accuracy and precision
Organize panels into optimized bundles based on desired parameters and specifications
Setup, save, and reuse packing configurations
Freely define stacking location in relation to building site
Create drawings for packed panels indicating parameters, size, and location
Organize stacks, truck loads, and bundles by project phase and construction sequence
Easy-to-use interface, even for users with little previous experience
Ideal for:
Architects, structural engineers, builders, manufacturers, and other construction industry professionals dealing with prefabricated building components. Panel Packer allows users to efficiently pack pre-assembled wall, floor, and roof panels.
Powerful features:
EFFICIENCY
Automatically sort all individual structural framing members as well as assembled panels
Set up configurations once and re-use them in future projects
Wide range of setting customizations to suit individual company standards
MANAGEMENT
Full control over graphics visibility and stack placement in relation to building site
Naming of individual panels and entire stacks is defined by the user
Stacks of panels can be represented in schedules and drawing sheets
INTERACTION
Full integration with AGACAD Wood Framing & Metal Framing design software
Update individual panel and stack sizes to reflect changes in building design
Full integration with native Revit functionality and project parameters
PRODUCT BROCHURES
Learn more about the AGACAD products by reading our selected brochures.
Benefits
Incredibly fast. Sorting and packing is very fast once configurations are set.
Highly accurate. Accurate methods of packing calculations leave little room for error.
Easy to use. UI makes it simple and convenient to use Panel Packer.
BIM compatible. In addition to sorting & packing, Panel Packer lets you use native Revit functionality and export to the most popular file formats for design collaboration.