Great news for our clients and trial users: we have remade all the technical documentation of our software for Revit! Now stored on the Gitbook platform, the new tech docs are much easier to use than previously, so you'll be able to find exactly what you're searching for much faster.

User benefits
With the new and vastly improved Agacad technical documentation, everything is about simplicity. We think you're really going to like it.
Beyond simply reformatting the help articles in a more pleasing and user-friendly way, moving our products' technical documentation over to Gitbook opened up more possibilities.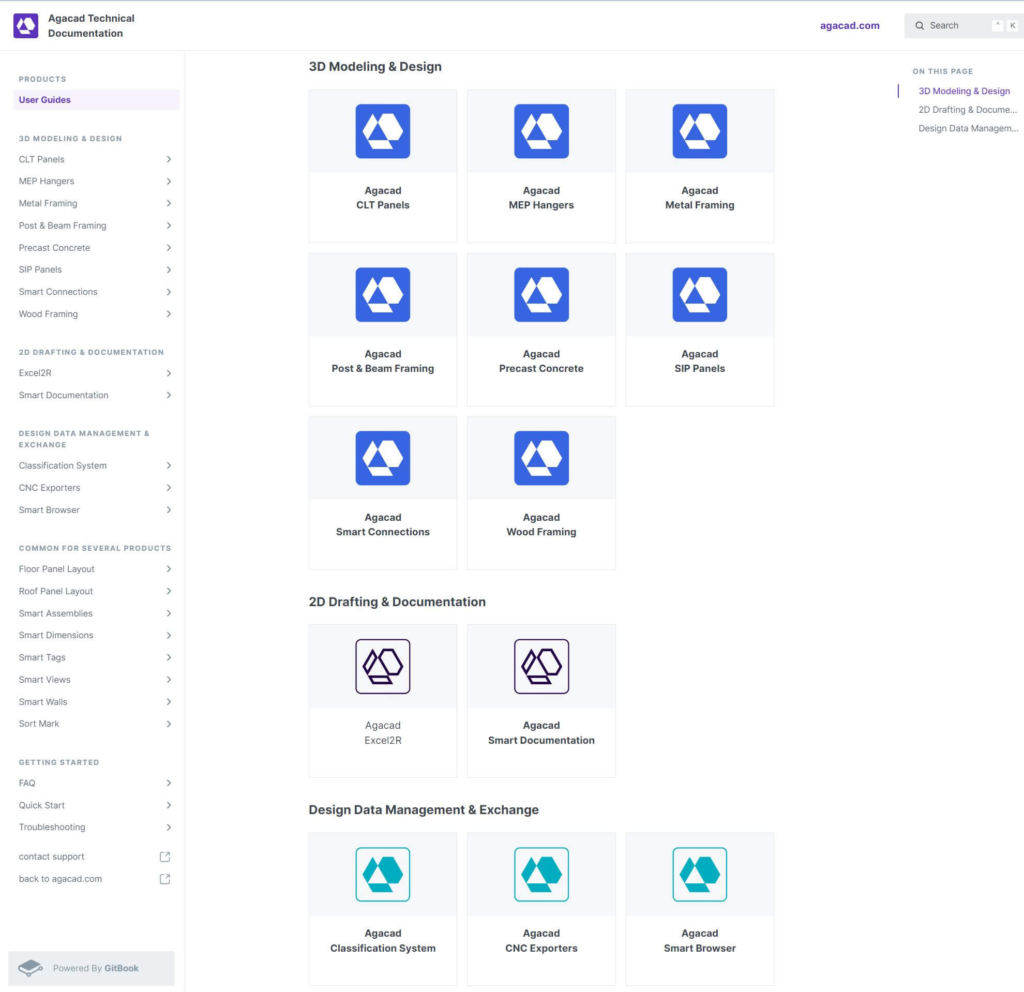 For example, while the extended tree lets you select a product and systematically go through all the relevant articles, speed and simplicity enter the scene with the advanced search option.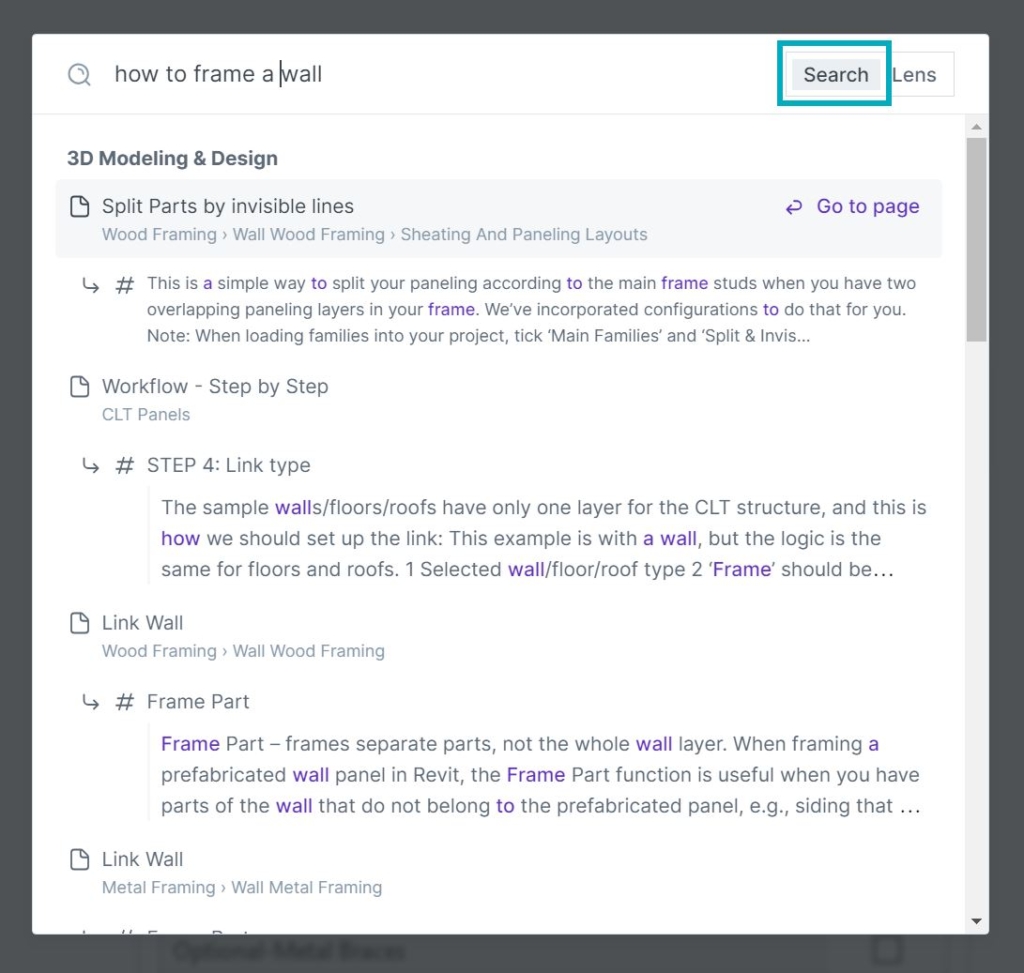 It allows you to filter data to conveniently narrow down what you're looking for.
But that's not all.
Lens
The advanced search option with filters is not the only way you can browse our tech docs. There's a faster and more convenient way. It's Gitbook's built-in AI search called Lens.
This means you can type in your question or keyword, and Lens will find the answer in our user guides for you. Finding the information you're looking for about using Agacad products has never been so fast and easy.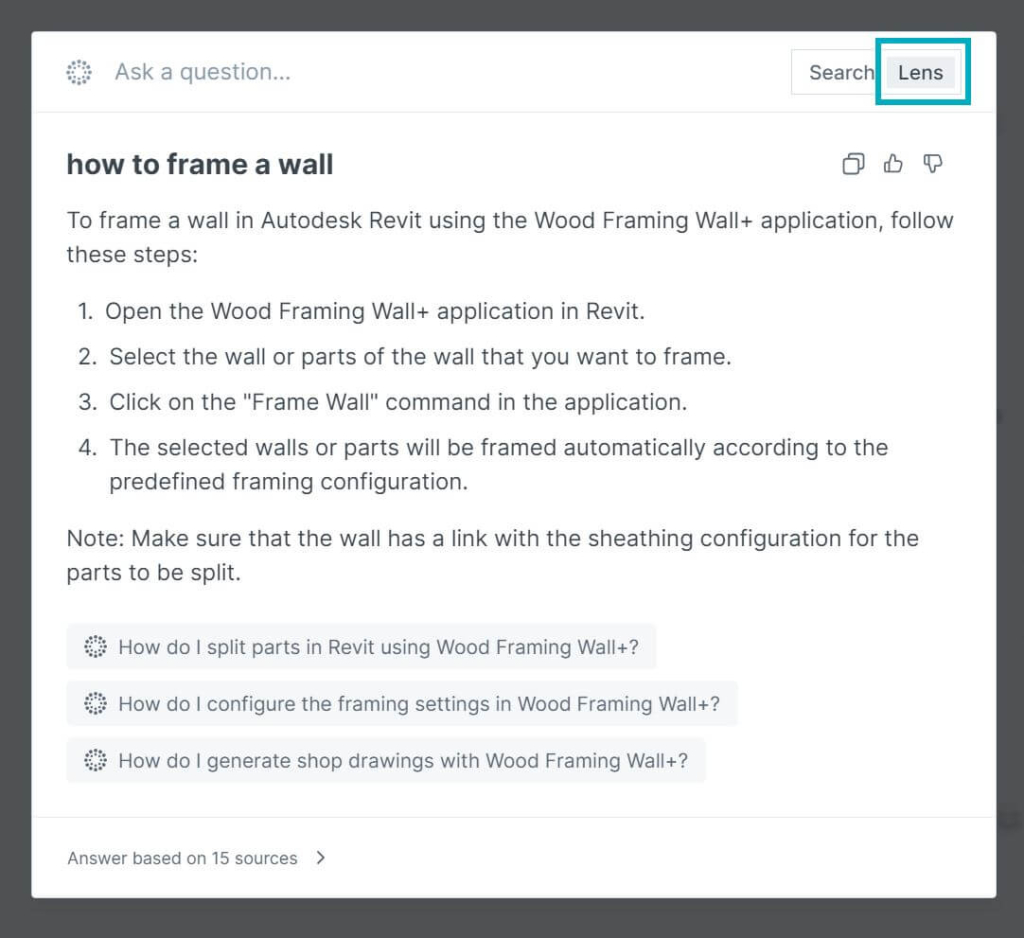 And that trend – faster, easier – is only going to continue. We plan to implement more AI, which is a major reason why we chose Gitbook for hosting our technical documentation.
Where to find the new technical documentation?
Right here: Agacad technical documentation