Looking for a way to manage – even automate – logistics planning for construction projects designed in Revit?
Our Panel Packer application simplifies and speeds up logistics planning in Revit for buildings composed of prefabricated panels (whether framed or precast), making it an ideal solution for architects, structural engineers, builders, manufacturers, and other construction industry professionals.
To put it simply: Sorting, packing, and stacking prefabricated building components in Revit for loading, storage, and transportation has never been easier.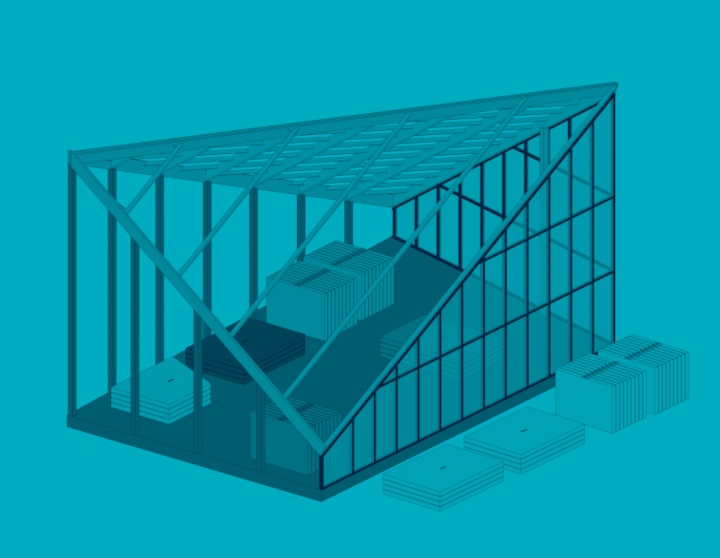 Key benefits
Account for various packing and storing situations.
Sort individual structural framing members & assembled panels into bundles based on your desired parameters.
Set up configurations once, and re-use them in future projects.
Organize stacks by project phase & construction sequence.
Better planning of transport & storage of construction materials means lower emissions & less wasted resources.
Drives down the cost of transportation & logistics errors.
Complete the full product design and production cycle in Revit by using Panel Packer in tandem with our Wood Framing and/or Metal Framing software.
Features
Our Panel Packer add-on for Revit enables efficient digital planning and preparation before on-site building starts. Fully compatible with BIM workflows and standards, it streamlines the process in Revit by allowing users to:
sort bundles by predefined truck load size or in standalone stacks;
organize stacks by project phase & construction sequence;
freely define stacking location in relation to building site;
create drawings for packed panels indicating parameters, size & location;
export to the most popular file formats for design collaboration & more.
How Revit users can increase prefab construction efficiency
With Panel Packer in your Revit tool belt, you can design timber-framed, steel-framed, or precast structures in Revit with confidence and less stress, knowing that logistics planning will be seamlessly automated on the same platform.
Panel Packer is fully compatible with BIM workflows and standards. Having all the native Revit functionality available allows you to collaborate with other team members or consultants. Ultimately, Panel Packer helps drive down the costs of error associated with transportation and logistics.
---
Learn how to automate logistics planning in Revit – join our free live webinar.