Browse & edit Revit® families quickly and easily with BIM content management software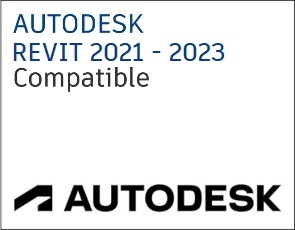 Smart Browser is BIM software for batch Revit parameter management and easy family browsing in a quality controlled environment. A modular approach makes it efficient and cost-effective for offices of any size that do BIM. Unique features save a lot of time and improve results for BIM managers, team leaders and all architects, engineers and designers.
      Compatible with Autodesk® Revit® 2023, 2022, 2021
Browse Revit families and projects
Find exactly what you need (more accurately and 50+% faster!) with what may be the most user-friendly search-and-sort functionality for Revit families, elements and their properties.
Locate quickly:

Search, select, group based on any parameters with the "dynamic tree".

Preview fully:

See all relevant parameters and good 2D/3D views before choosing.

Insert easily:

Just drag and drop from a family library or even another open project.

Ensure quality:

Control which families can be used. Verify project content is up-to-date.
Manage Revit content
It's never been easier for BIM managers to organize and maintain Revit families (and properties!) to ensure that their teams have and use reliable high-quality content.
Order families: Create new types and (sub-) categories. Rename automatically with rules.
Edit parameters: Make rules-based (batch) additions or changes directly in the browser.
Find/fix errors: Verify geometry and data at any LOD to quickly fill in gaps or fix mistakes.
Export SOIs: Pack BIM data into sets of information for precision delivery/exchange.
Control access: Keep revision history. Centrally deploy the system and set permissions.
Scale to fit your evolving needs
To do BIM efficiently, everyone needs a good content management system. But until now such solutions were designed with only very large organisations in mind. As a result, they unnecessarily weighed down other companies' IT systems and operating budgets. No longer!
Smart Browser's scalability lets you get the type of content management functionality that previously only the biggest BIM teams could afford. Plus some powerful unique features and AGACAD's legendary customer support to help you take full advantage of them.
In short, get just what you need when you need it, in a system that can grow smoothly along with your team and Revit projects. From a small team (or even a single user) to a mid-size office or a very large organization with hundreds of users and complex management.
Modularity
Tailored software modules and permissioning let you give each Revit user the functionality and access they need to a terrific job in light of their own specific roles. The modular approach also help you to optimize costs and IT resource usage based on your evolving real needs.
Here's how Smart Browser's features typically distribute across a BIM team:
Note:
Single-user licenses are available for the BIM Manager version of Smart Browser with full functionality for Revit content management and browsing. A separate Free version offers family and project browsing for individuals, but is locally deployed (no network license) and is restricted to content on the user's local file system (no server access).
All Smart Browser modules work with Autodesk® Revit®.
---
Would you like a quote or a live demo given by one of our experts? We're here to help.

CLIENT STORY
Developed in compliance with standards and guidelines:
bSa BIM Project Execution Planning Guide
U.K. Construction Project Information Committee (CPIc)
AIA Document E202–2008: Building Information Modeling Protocol
NIBS COBie Standards
BIMForum Level of Development (LOD) Specification
National BIM Standard-United States
ISO 29481-1:2010 – BIM Information Delivery Manual: Methodology and Format
ISO 29481-2:2012 – BIM Information Delivery Manual: Interaction Framework
ISO/TS 12911:2012 – Framework for building information modelling guidance
Benefits
Happier (and much more productive) teams. Designers can focus on design and decision-making instead of spending time on manual tasks and finding and checking content.
Better-quality models. Amazingly easy to verify geometry and data at any LOD and quickly fill in gaps or fix mistakes, and to ensure that teams use only quality, up-to-date content in projects.
Increased cost-efficiency. Besides the hours of work saved and output added, scalability means you can optimize costs today and also expand easily as you grow. Clients say the software quickly pays for itself.
Testimonials
Senior BIM Coordinator for Bouygues, United Kingdom
"As a main contractor we do not generally create Revit content; however, we had a particularly unusual challenge to resolve due to some issues with a set of consultant models that contained many thousands of Generic Model components. We needed to transfer these to another consultant and get them onto the correct Category – manually this would have taken a huge amount of time, as there is no quick process inside of Revit to make these changes in bulk. I discovered Smart Browser, and it has been a real time saver. I managed to edit the categories for thousands of objects in an excel-style interface, which was many times faster than manual amendments. All families are now successfully assigned to the correct Revit Category, and this issue was resolved; we even made further changes using the plug-in to some of the attribute data, which again was far more efficient than correcting information manually. It's an incredibly powerful tool that I would certainly recommend. AGACAD customer services are also incredibly helpful as well."
Revit Specialist at Vanderweil Engineers, USA
"I was able to apply about 135 parameters to each of 14 air handling unit families in about half an hour. When I had to do this several weeks ago to the same families, I used an Autodesk tool that doesn't work well at all but is still better than doing 135 parameters one at a time in each of 14 families. Using that Autodesk tool, it took me 6.5 hours to add these parameters.
Using Smart Browser it took only half an hour to set up the xml file and a few minutes for the parameters to be applied to the families. And the best part is that next time I have an air handling unit family, it will take mere minutes because the xml file with all the parameters is ready to go. This tool is a real time-saver."
CAD System Manager at Wiley & Co, Australia
"I use Smart Browser every day to modify our families. We have over 15,000+ families in our library and to look after them manually would be incredibly inefficient. The time savings I gained from using this product paid for its self in the first 2 weeks of use."