BIM software for placing steel reinforcement bars in solid & multi-layer concrete walls in Revit® models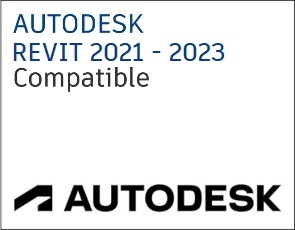 Wall Reinforcement is a feature of our Precast Concrete design software for Revit that lets you create, update and modify reinforcement for solid, double, and sandwich walls in Revit. It recognizes the shape of the wall panel and distributes the main reinforcement and additional reinforcement for the wall perimeter and openings. Using Wall Reinforcement, you can place vertical, horizontal or diagonal rebar, edge reinforcement, and U/O-bar.
Wall Reinforcement is a feature of our Precast Concrete design software, which now covers modeling and documentation of precast elements, wall reinforcement, column reinforcement and beam reinforcement as well.

      Compatible with Autodesk® Revit® 2023, 2022, 2021
This feature was developed as part of our Precast Concrete design software for structural engineers and designers who want to place reinforcement in wall system more efficiently in Revit.
MAIN FEATURES
Create reinforcement for solid or multi-layer walls
Various wall perimeter reinforcement options
Modify reinforcement for selected wall panel


Update reinforcement if changes are made

Additional reinforcement along wall edges
Door and opening reinforcement
Reinforce wall corners (L connections)
Reinforce wall T connections
Fabric sheets layout
Save configurations for sharing with colleagues and use in other projects. You can also apply several configurations to the same wall.

Here's a webinar we hosted in 2022 showing the workflow to follow in Revit when using our Wall Reinforcement add-on.
---

Want to see if Wall Reinforcement is what you need? Our professionals are here to help.
Contact us to get a free, live demo to see how the Wall Reinforcement feature works as part of our Precast Concrete application for Revit. And follow it up with a 14-day free trial (no strings attached).

Benefits
Easy-to-use interface. Wall Reinforcement's UI is consistent, easy-to-read, and stable, making it easy to learn and implement the tool in your company.
Speedy, universal & efficient. The tool will analyze walls of even the most complex shapes and apply reinforcement settings to them just in a few seconds.
Saves 100s of hours. Rebar modeling is a tedious, time-consuming process. Even more so if you need to create multiple rebar shapes for each wall. Wall Reinforcement automates this process.
Standardized workflow. Rebar configurations are straightforward, and, once you prepare them, you can use them for current and future projects. You can also copy or share them with colleagues. You can even standardize rebar settings for different wall types.
Easy updates. If your wall geometry changes, simply click Update to get the rebar layout to adapt to the new geometry. For individual walls, the Modify command assists with adding unique rebar settings.
Versatility. Use the tool on solid, double, and sandwich walls. Modify rebar by using either tool commands or Revit. You can also add rebar manually by using Revit for unique situations. All rebar will appear in schedules automatically.
Synergy with other solutions. Use Smart Walls to create precast wall panels; Smart Connections to add connections, pockets, and reveals; Sort Mark to renumber rebar; and Smart Assemblies to create drawings with dimensions. Though available independently, all these tools come as features of our Precast Concrete BIM Solution.