Cool Tools for Precast Walls
In this article, I will go through a few ways you can apply Revit add-ons from our Precast Concrete solution (compatible with Revit® 2016, 2017, 2018) to deal with the design of Precast Massive/Solid and Sandwich Walls.
Our Precast Concrete solution includes tools for inserting details, cuts, and connections; sorting columns and beams automatically; and preparing shop drawings with automated dimensions and sheets.
Let's begin by taking a look at a couple of examples of how to work with walls.
First of all, if your building has full-length Revit walls, you have to split them into separate panels. You can do that by switching to Smart Walls and using the Split Wall window commands for automatic or selectable splitting of walls.
At the end, you'll have panels to proceed further with your design:
At this point, the panels must be connected, cuts must be made for slab support, etc. To do that efficiently, we have Smart Details, which will place your Revit families on walls according to predefined rules. The configuration window looks like this:

You can define how and where your point- or line-based details should be inserted. There are also settings to insert details by gravity point, at intersections with other elements, and make them adapt to the size of the host element to reduce the number of configurations needed. After saving your settings, you can apply configurations to your elements and get the results you need:

It goes without saying that you need quick and proper numbering of all your walls for documentation and construction works. For this too, we developed a solution based on client requests – SortMark. You can use it to renumber or just to write information to any kind of Revit element. By using predefined rules for Grouping, Numbering, Sorting, and Sort Mark settings, you can renumber all project walls in just a few seconds:

When we are done with modeling and numbering, it's time to create drawings. And our Smart Assemblies tool makes a big difference here, comparing to standard Revit functionality. Smart Assemblies works for any possible Revit element category. With predefined configurations, you can decide how and what views, schedules, and sheets should be created and how dimensions should be placed in the automated views.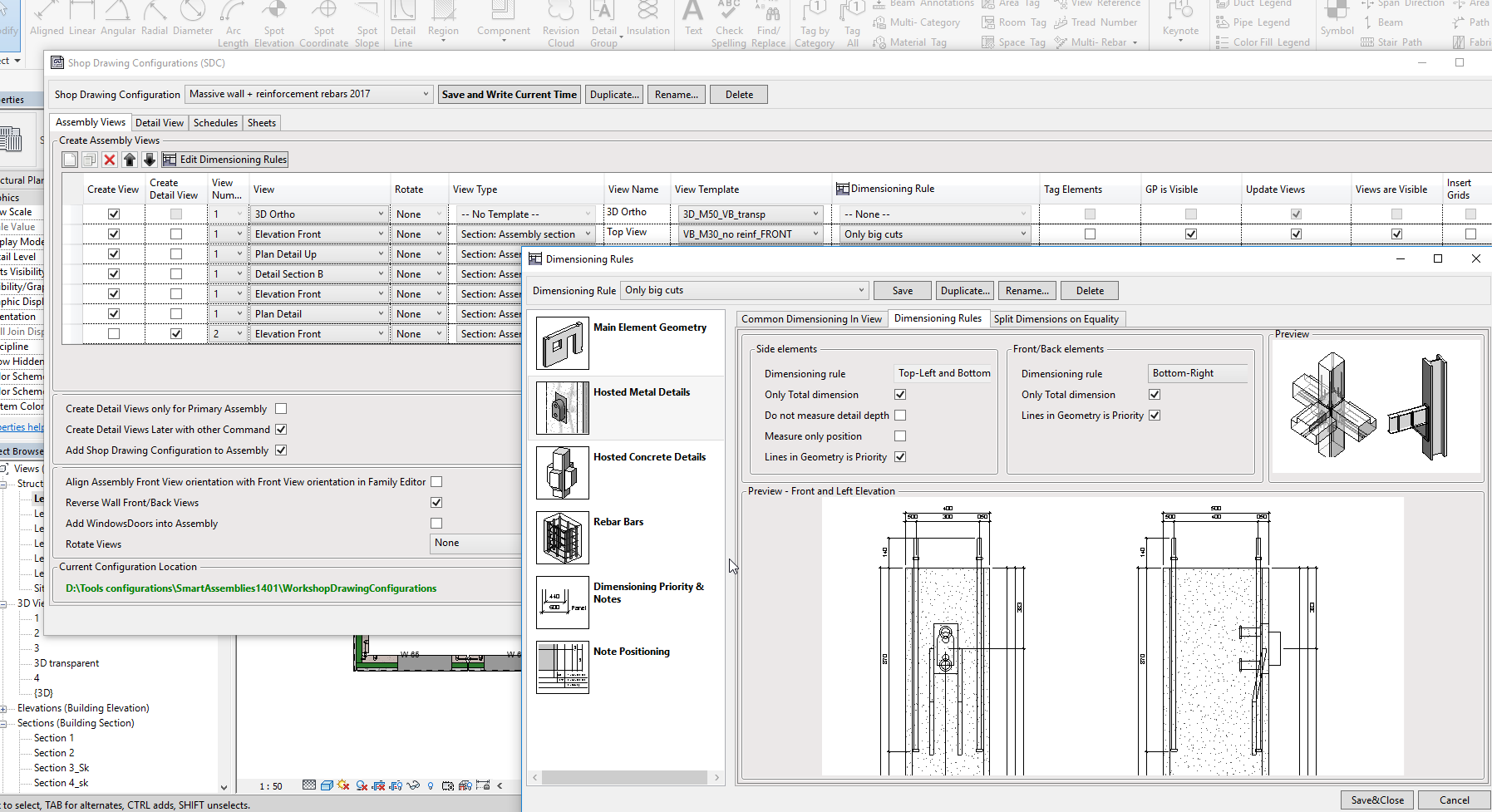 And when you create an Assembly, all hosted elements will automatically be added to the assembly and you'll get something like this on the sheet (depending on your settings):

So, these are a couple of features now available in our Precast Concrete Solution. If you think it could help you, take a 14-day free trial, or watch some of our webinars. This Revit add-on makes manual tasks automatic – enjoy!

---
Personal Support to Secure Your BIM Benefits
The AGACAD team stands ready to work closely with you to ensure using TOOLS4BIM is always easy and effective. Reducing stress, increasing productivity. We value every client, striving sincerely to satisfy each one's individual needs. Read more
For more information about our Precast Concrete software, check e-help in the TOOLS4BIM Dock where you can find our webinars and getting-started videos.
CONTACT US with questions and to get personal support!
---