Sort Mark is a handy tool for Revit that can help you deal with numerous element parameters instantly. Although this toolkit of some Agacad plugins may look simple at first glance, it packs quite a punch, as it can apply parameter value systems to multiple elements simultaneously, saving lots of time and doing it error-free.
Most of our clients are aware that Sort Mark's functionality is included in our Wood Framing, Metal Framing, and Precast Concrete solutions as well as Smart Documentation toolset for Revit. So, in this blog post, we're pleased to announce an update for Sort Mark that helps you easily tell similar elements apart according to their geometry.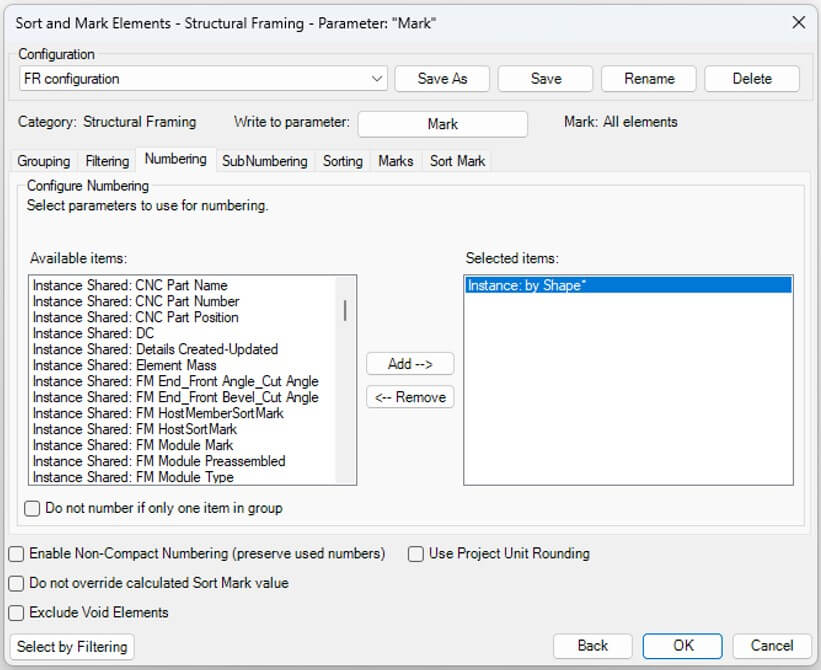 Numbering Revit elements by shape
From customer experience, we realized there was a need for a way to sort and number similar elements based on geometrical differences. Because when you have many elements of the same size, mass, volume, length, material, etc., it can be hard to find a way to differentiate them for sorting purposes.
That's why we developed a new numbering parameter called 'by Shape*', which lets you sort elements based on their geometry. It's perfect for those situations when you have elements of identical mass, volume, and size that have the same holes or cuts in different places. The by Shape* parameter identifies the difference.
To differentiate such elements, you need to enter the by Shape* parameter under the Numbering tab: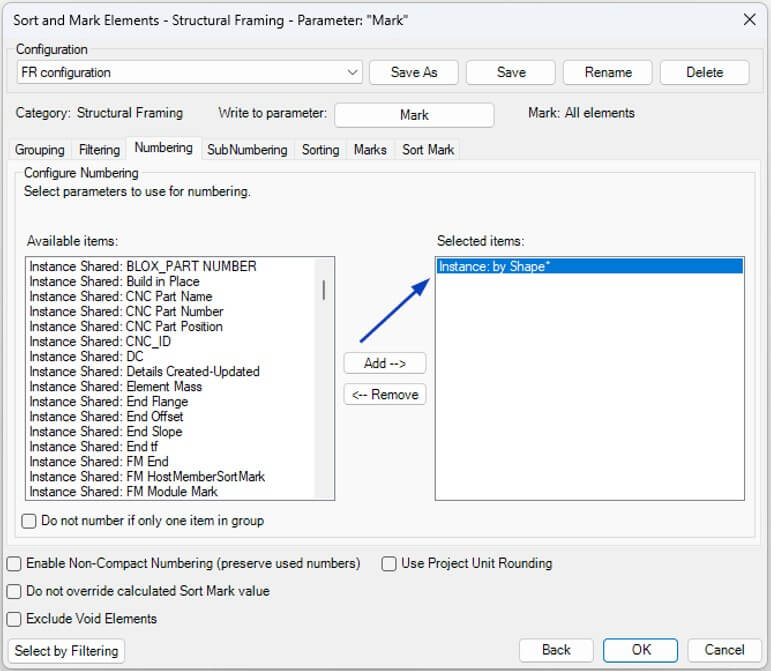 Here are a couple of examples.
Take this wood wall frame, wherein same-diameter service holes are in different positions. The by Shape* parameter distinguishes the studs as S1, S2, S3.
Or let's look at a metal wall frame, in which the studs have holes to accommodate the steel blocking. The holes are the same size, and all the other parameters of the studs are identical. But, if we use by Shape*, the studs will be marked according to the position of the hole, e.g. V1, V2, V3, V4, V5.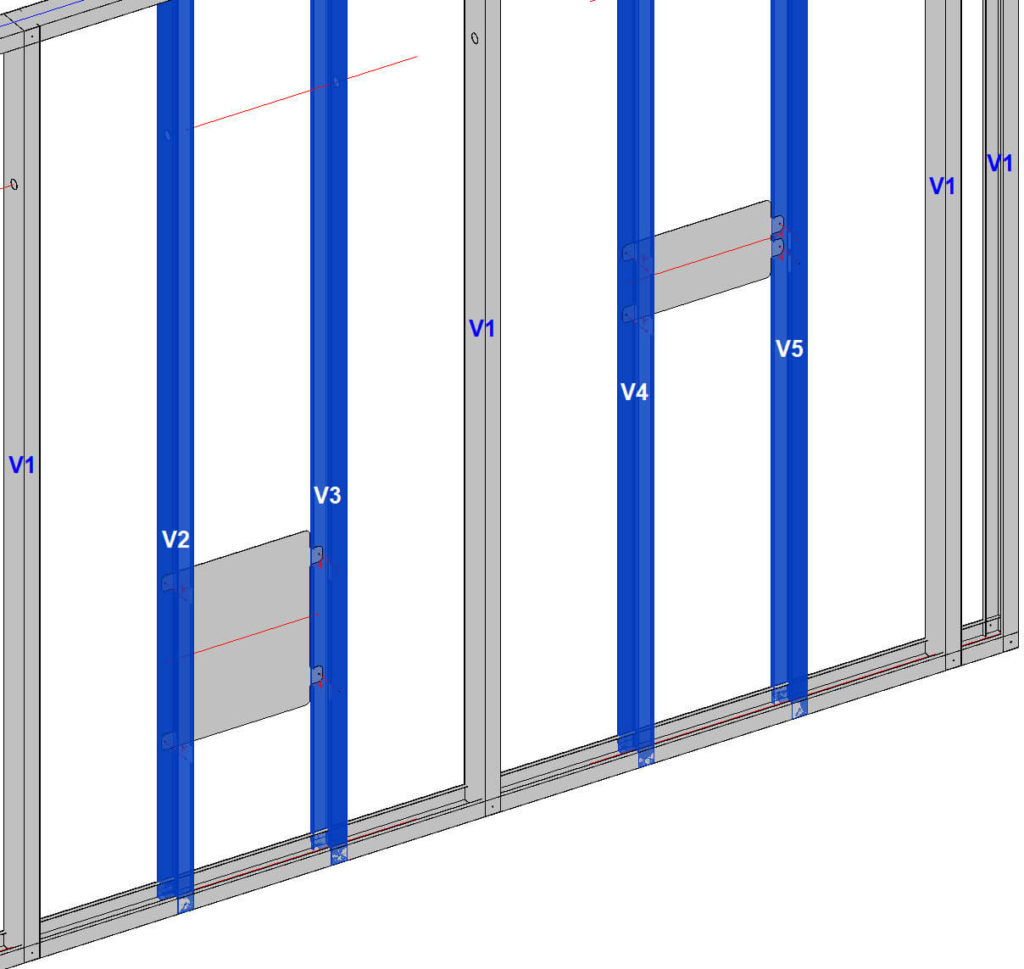 So, that's the update we've implemented for the Sort Mark plugin. Current users, make sure you download the update via the TOOLS4BIM Dock, and try out this new feature on your next project.
Not yet a user? We invite you to take a free trial!