Modify Revit® families easily
Search, use & manage libraries with Smart Browser
Save time on searching and loading the correct Families and their types into your project.
Modify multiple Families to save even more time.
Rest assured that the Families in your project are up-to-date and have all the required information.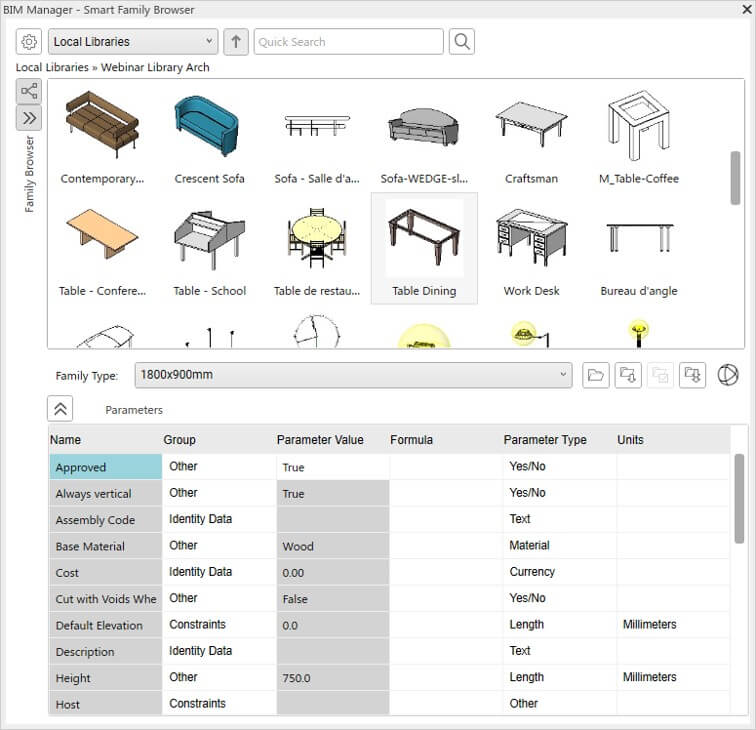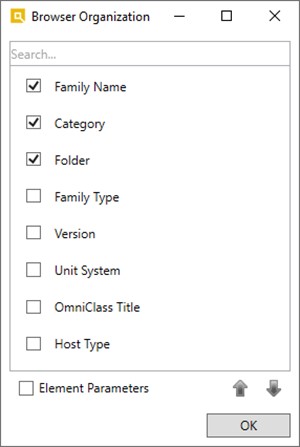 Fast Family search
See Families directly in Revit
Organize and see them in the order you want
Check Family parameters before loading
Quickly find a specific Family by any criteria
Advanced loading
Load just a single type of Family
Load multiple Families at once
Compare Families in the library and project, and fix discrepancies
Unique features
Modify, fix, and upgrade Families singly or in batch
Change parameter values, add new parameters, rename old ones
Export and modify data from Families in Excel
Easily find and eliminate mistakes in Families
Modification features & functions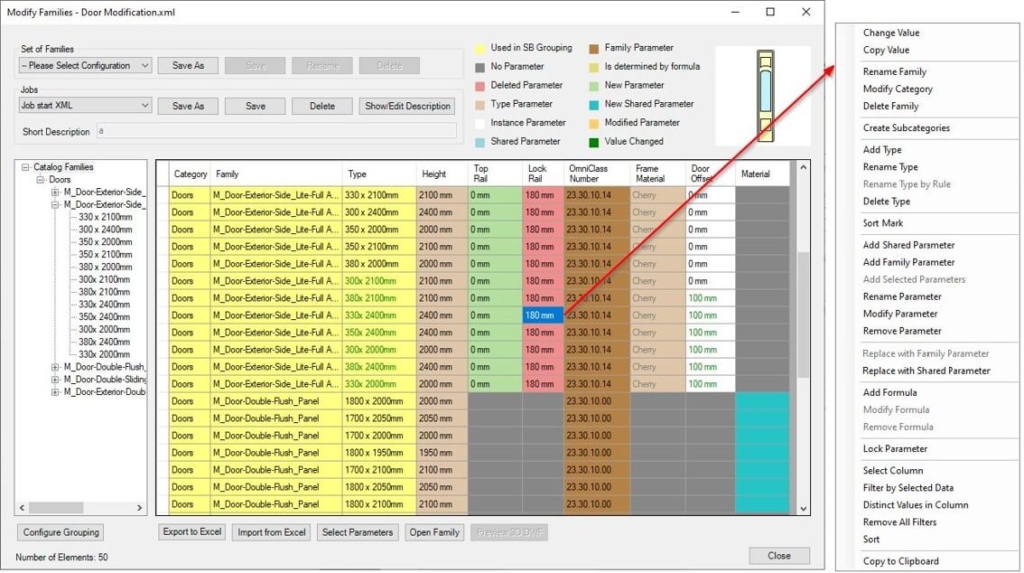 Change parameter values – even with Excel!
Change Family names, Type names, and Categories.
Modify OmniClass values from default or your selected file.
Change the assigned Materials.
Modify existing parameters: rename, delete, or change whether it's Instance or Type; change group.
View and change parameter order in group.
Add new Shared parameters.
Add new Family parameters.
Copy parameters from one Family to others.
Replace a Shared parameter with a Family parameter. Or vice versa.
Add new types, and rename or delete existing ones.
Standardize type names.
Rename or delete Family names.
Add, modify, or delete formulas.
Create new subcategories in Families from the list of subcategories.
Export any set of information (SOI) to Excel.
Supplementary Features
Batch upgrade families, projects, and project templates to the current Revit version.
Copy units from one family to a whole folder.
Project Family Browser allows you to drag-n-drop elements from one project to another.
Find the difference between project families and families from the library and update where needed. Your project will always be up-to-date!