Import Excel spreadsheets into Revit projects and keep them synced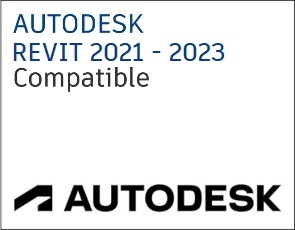 Excel2R imports Microsoft® Excel® spreadsheets, including style settings, into Autodesk® Revit® projects. Tables are easy to import and sync with the Excel spreadsheet, significantly speeding up the project documentation process.
      Compatible with Autodesk® Revit® 2023, 2022, 2021
Ideal for:
Every Revit user – whether an architect, engineer, manufacturer, project manager, or drafter – who works with data in Excel and wants to have it up to date in Revit. 
A variety of data from Excel files – such as technical specifications of windows, doors, structural elements, MEP elements, or any other information about a given project – can be imported and placed on sheets in Revit as a usual drafting view or legend to explain certain drawings. Imported data helps to browse project information quickly and speeds up communication between project members.
Powerful features
Instantly imports multiple Excel spreadsheets 
Allows you to keep line and text styles from the Excel file intact OR replace line and text styles using Revit project options 
Notifies you if the Excel spreadsheet has been updated
Excel2R quickly imports MS Excel spreadsheets into Revit with all formatting intact. Sync your Revit data tables with the original spreadsheet at any time, as the Excel2R plug-in maintains the link between Excel and your Revit project.
Both standalone and network license types of software licenses are available.
Benefits
Time-saving productivity. Simply link MS Excel information to your Revit project.
Easy to use. Create tables in Revit hassle-free.
Always up-to-date. Rest assured that the latest data is used in your Revit project.
Testimonials