We're pleased to announce that our BIM software is ready to use with Autodesk® Revit® 2024.
Our BIM Application Engineers have tested the Agacad Dock and all Agacad plug-ins against the latest Revit version to ensure complete compatibility.
So, whether you are a current user or would like to try out our software, we invite you to reap the benefits of our process improvement solutions combined with the best of Autodesk Revit.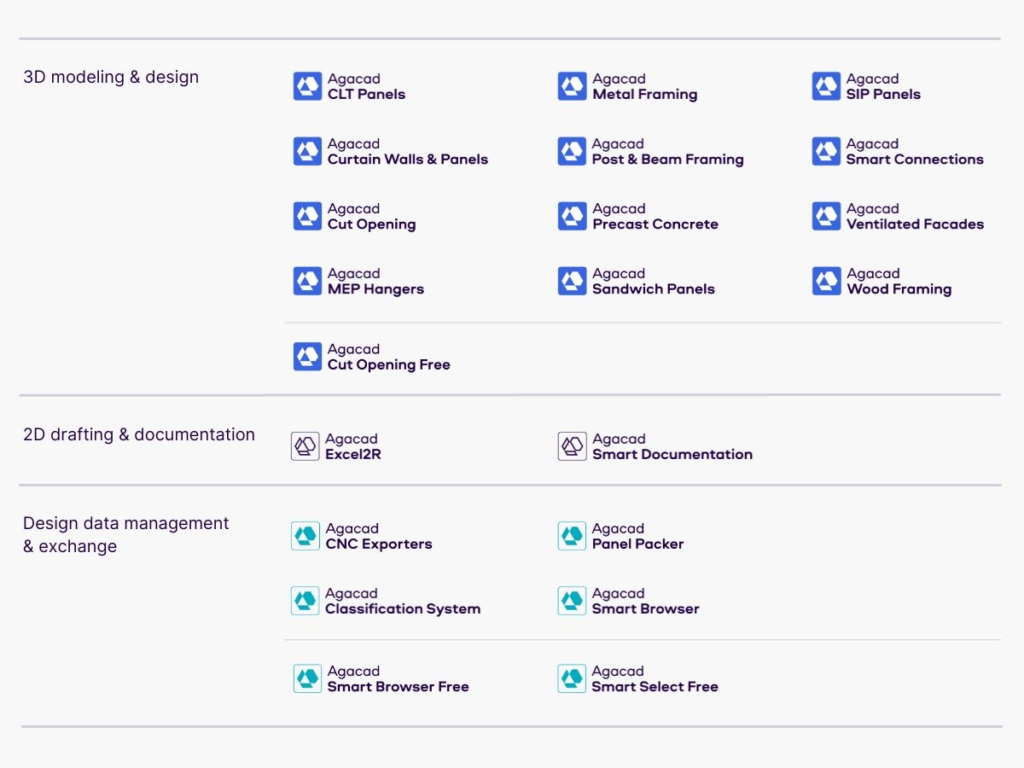 Follow the instructions below to get Agacad software up and running in Revit 2024.
For current users
Download the Agacad Dock for Revit 2024.
Enter the activation code for the 2024 version of your Agacad product*.
That's it! You're all set to work with our tools in Revit 2024.
*We've sent an email containing software activation codes to companies or individuals who have an active license subscription of our software. If you can't find it in your inbox, please check your spam folder.
Note: If you're with a company, please ask your BIM manager or IT coordinator for these codes. If your BIM manager has not received them, please contact: info@agacad.com
Need help? See the Installation & Activation Guide >>
Interested in our Revit add-ins?
Now is a great time to try them out! Whether you use Revit 2024 or a previous version, we invite you to take a free, 2-week trial. Start by downloading the Agacad Dock.
What's the Agacad Dock?
The Agacad Dock is an interactive window in Autodesk® Revit® that makes it easy to access and manage all software products developed by Agacad.