Hosted detail family insertion in Revit® for effective automated LOD 400 BIM modeling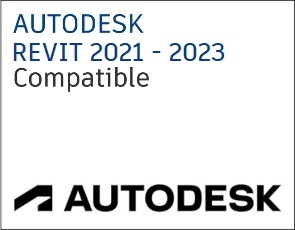 Smart Connections (previously named Smart Details) instantly adds any number of face-based Revit families – which adapt to host-element changes – throughout BIM models. Easily set up rules to insert or adjust details based on gravity point, depth, adjacent elements, and more.
It saves many hours per project, especially for structural engineers.
      Compatible with Autodesk® Revit® 2023, 2022, 2021
Easy setup of insertion rules
Insert details on any face of the host element
Use host element parameters to make smart details that adapt to host length, thickness, height, etc.
Insert details according to gravity point
Insert details based on surrounding elements
Save time by using update and modify options
Use Smart Connections in tandem with Smart Assemblies to prepare shop drawings
Smart Connections is an advanced BIM solution that helps Revit users quickly insert and manage intelligent details like structural plates, anchors, grout tubes, etc. It's extremely effective and time-saving software: load your families to a project, define rules, insert hundreds of elements into the project with a few clicks, follow project changes, and quickly modify and update inserted details.
---
Would you like a quote or a live demo given by one of our experts?
Benefits
Increased Productivity and Cost Savings. Revit users will save hundreds of hours per project using Smart Details automation of routine functions and updates to design changes.
Speed. Enables instant insertion of hundreds of elements to selected elements according to configurations.