Want to get hours of work done in minutes? Revit® automation tools make it easy to do just that. And it's twice as easy if they come on discount.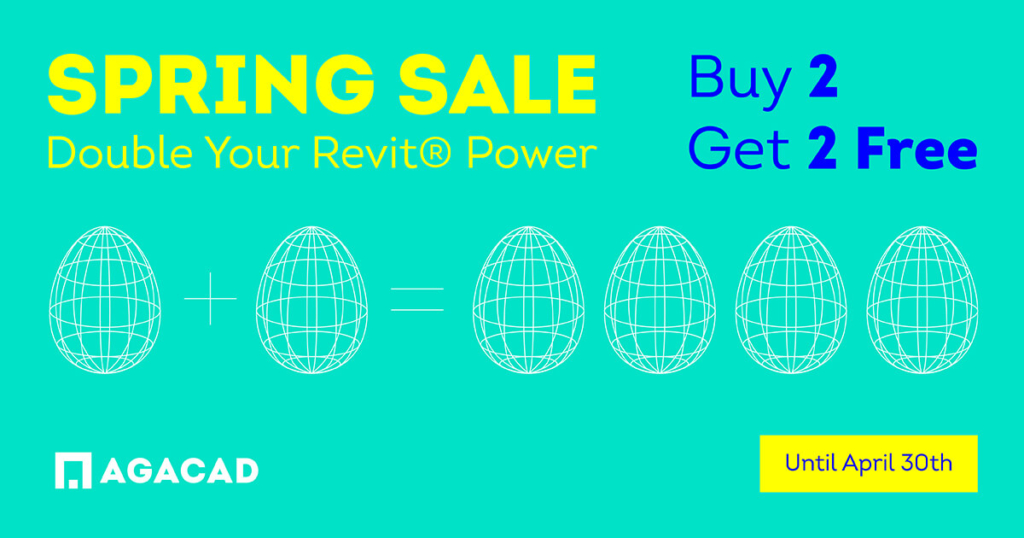 Spring into Productivity!
From March 30 to April 30, 2023, AGACAD has a special, one-time offer. Buy 2 products, and choose 2 more for free! So you can get four new licenses of eligible BIM solutions for the price of two.
Enjoy the spring, treat yourself to some tools for faster work, and empower your BIM team members by boosting their Revit toolsets. The clock is ticking, though, so make your selection while there's time.
Read more »