Access All Productivity-Boosting Autodesk® Revit® Apps
T4R Productivity Suite reduces BIM stress and extends the power of Autodesk® Revit®. This collection of add-ons includes fast documentation and smart modeling extensions for all Revit users.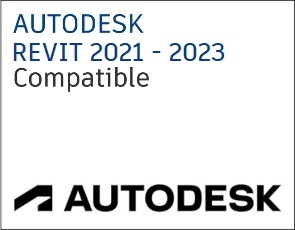 Whether you're an architect, structural engineer, designer, or MEP engineer, the T4R (Tools4Revit) Suite is your all-access pass for tools that will speed up your work in Revit. Created by Revit experts, these plug-ins help you customize Revit to meet your specific designing needs and increase your designing efficiency.
These Revit add-ons eliminate tasks that don't add value. Think of them as your everyday essentials.
Import data from Excel to Revit and accurately create, distribute, and modify elements.

Quickly group, sort, and renumber Revit elements in your projects.

Easily create and manage legends of any Revit family category.

Precisely calculate overall heat transfer coefficient.

Create and manage sheets and quickly generate documentation.
      Compatible with Autodesk® Revit® 2023, 2022, 2021
Ideal for:
Architects, Structural Engineers, MEP Engineers
Discover a better, faster way of working in Autodesk® Revit®. This suite of leading Revit extensions has your needs in mind, saving you lots of time on tasks that can be done automatically.
How to simplify and speed up daily tasks in Revit [VIDEOS]:
12 essential Revit add-ons for ARCHITECTS
8 essential Revit add-ons for STRUCTURAL ENGINEERS
9 essential Revit add-ons for MEP ENGINEERS
Included plugins:
Both standalone and network license types of software licenses are available.