Create & Update Legends in Revit Easily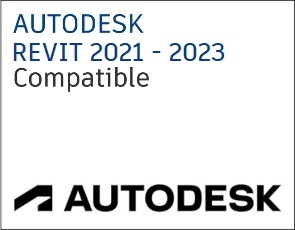 Dynamic Legend creates intelligent legends in Revit® that are easy to update. It also splits specifications across pages, allows multiple views of any element, and works with linked projects.
Easily create legends of any Revit family category
Quickly group and sort elements in your legends
Update all legends with just a click
      Compatible with Autodesk® Revit® 2023, 2022, 2021
Dynamic Legend is a Revit tool that automatically creates legends of elements in your project. The simple interface makes it easy to set parameters and make legends the way you want. Legends can be modified, updated, or recreated at any time.
Ideal for
Architects, Structural Engineers & MEP Engineers
Increase productivity by saving time on tasks that can be done automatically. Dynamic Legend makes the legends you need for you!
Powerful features
Efficiency:
Automates legends according to your configurations and template legend
Show one or more views of objects in legends
Add real images of objects in legends
Creates either vertically or horizontally listed legends
Combine different family categories in one legend
Automatically split a legend into several pages
Various grouping and sorting options
Works with linked projects
Convenient dialog makes it easy to find and group elements, as well as filter and analyze data, before making a legend

Both standalone and network license types of software licenses are available.
Benefits
Speed. Forget about manually creating legends and updating all the data in them. Dynamic Legend will do that for you.
Easy to use interface. Easily set properties and create legends the way you want.
Error reduction. Dynamic Legend never misses a thing.
Saves settings for future projects. Ensure consistent legends that meet company standards.
Increases productivity and Cost Savings Save hours and hours per project simply by automating legends.
Testimonials
CEO and Architect at Agence D. COMPAGNON, France
"I found your tools essential. I mainly used the Dynamic Legend tool because, as far as I know, it's the only one allowing the separation Left, Right."
"Vos produits sont indispensables. J'ai surtout utilise l'outil "Legendes" car autant que je sache c'est le seul a permettre la separation Droite/Gauche pour les legendes de portes et fenetres."
Owner of All Extension Design Service, Australia
"Of the one which I am now using daily:
Sort & Cope is sensational. The tool allows you to adjust the coping on beam to beam or beam to column attachments very easily indeed. For me it's a great tool. Dynamic Legends - this was one of the tools I was really keen on. I now provide graphical schedules for pretty much anything I schedule - love this tool. Quick Dimensions - quite good at speeding up the dimensioning of face of walls - opening - grids etc. Rafter+ - this was another tool that I was really interested in. Which's pretty much perfect for my needs. Quite quick to frame a whole roof, has a couple of issues with rafters on one side of a ridge not aligning to the opposite rafter, making the collar ties a little bit more work to do - very good indeed. Truss+ - pretty much the same comment for Rafter+.
All in all, I am happy with the tools. They seem to be robust and haven't caused any problems in Revit itself that I am aware of."