Prepare project drawings & specifications faster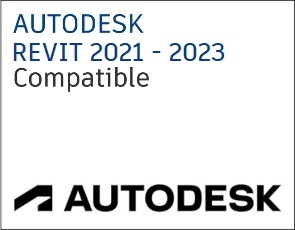 Smart Documentation is a toolset for Autodesk® Revit® for fast, accurate, and high-quality documenting of building projects. In this one extension, Revit users can find all documentation tools in a single place, helping them to complete projects quickly and without errors.
Whether you are an architect, structural engineer, plumbing (MEP) engineer, designer, or manufacturer, the Smart Documentation plugin will speed up drafting tasks, automatically create detailed drawings and specifications, improve the quality of drawings, and simplify documentation tasks.
Created by Revit experts, this add-in was made to help you increase work efficiency and meet strict deadlines producing Revit project documentation at least 2x faster, and up to 10x faster for some specific documentation tasks.
Turn hours of drafting into drawings with a few clicks
This Revit toolset eliminates tasks that do not add value to projects. It is one of the everyday essential tools for each Revit user.
With Smart Documentation you can:
Create multiple, automatically-dimensioned element views.
Design accurate element shop drawings automatically.
Apply dimension chains for certain element categories in plans, elevations, and sections.
Sort elements for flexible auto numbering and tag them instantly or use numbering in schedules.
Import spreadsheets from Excel to Revit and keep them synchronized.
Easily and automatically create and manage technical specification legends of any Revit category.
Create and manage multiple sheets and apply certain views to them.
Save time and money by creating precise documentation efficiently.
      Compatible with Autodesk® Revit® 2023, 2022, 2021
IDEAL FOR:
All Autodesk Revit users (Architects, Structural Engineers, MEP Engineers, Prefabricators), and everyone in the industry who is responsible for drawings, documentation, and content of it.
Why use Smart Documentation for Revit?
You can prepare accurate drawings and specifications quickly, and generate the most up-to-date versions of documents needed for design, production, and construction processes easily.
Tools for different purposes : Group, sort, mark, and number Revit elements; create and manage views, assemblies, legends, and sheets.
Efficiency : Create precise drawings in just a few clicks.
Time-saving automation : Reduce the time for preparing, verifying, and managing project drawings.
High quality : Tools that stand out from the competition in terms of flexibility and ability to customize your results.
Easy to learn : All the tools in this kit have the same working principle, style, and configurations, so you can learn this toolset quickly.
Qualified support and stability : Timely and proactive support, tutorials, and automated software updates.
Guaranteed cost recovery : Smart Documentation toolset saves 100s of working hours.
This toolset for automatic documentation provides a full solution to transform your Revit model to fully complete documents in the shortest possible time. It's flexible and easily adaptable to various drawing types required by Revit users from different disciplines.
Smart Documentation allows you to automate many types of drawings required for the building design and construction processes: design drawings, assembly drawings, engineering drawings, production and shop drawings, technical drawings, etc.
POWERFUL FEATURES
for efficient document generation & management
Discover a better and faster way of working in Autodesk Revit. This toolset plugin saves you lots of time on tasks that can be done automatically.
Views
Automates manual work by setting predefined configurations. Creates a configuration XML type file, stored at your set location for using in future Revit projects or sharing with other Revit users. Lets you use multiple configuration types for different purposes. Crops views to element size.
View template selection in Smart Views configuration determines what must be visible in created view.
Automatically creates views for selected elements that are fully measured and tagged according to settings.
Renames views based on configurations.
Creates multiple views for elements based on the selection boundary.
Distributes created view drawings on sheets according to your configurations.
Assembly Views
Creates Assemblies with corresponding element drafting views for walls, structural walls, structural framing, columns, beams, foundations, and rebar hosting elements.
Dimensions elements selected in a view. Distinguishes what must be measured, where to snap for dimensioning strings, and location of measurement lines. Option to add notes.
Automatically adds all host elements to the assembly.
Creates gravity point (center of gravity).
Automates manual work, setting predefined configurations. Creates a configuration XML type file, stored at your set location for using in future Revit projects or sharing with other Revit users. Configuration Files Location selection allows you to use multiple configuration types for different purposes in your project.
View template selection in Smart Views configuration determines what must be visible in created view.
Creates different schedules according to schedule templates automatically.
Creates dimensions and tags with notes in selected views automatically.
Automatically places created views, legends, schedules on sheets according to Sheet Template selection.
Adjusts view rotation, assembly alignment, and section position in a view.
Predefined Dimensions
Apply dimensioning rules to any Revit view or selected elements in a view.
Dimensions selected elements in a view. Distinguishes what must be measured, where to snap for dimensioning strings, and location of measurement lines. Option to add notes.
Measures Linked elements from linked models.
Filtering provides flexibility for dimensioning in Revit.
Options to join selected dimension lines.
Quick Dimensions
Automatically adds dimensions and dimension chains based on predefined configurations for architectural, structural, or mechanical element categories.
Dimensioning automatization is available in elevations, plans, and sections.
Create rule-based wall dimension chains, including grid lines, intersecting walls, openings, and corners to represent plan views.
Creates several dimension chains for different references in just a couple of clicks.
Joins separate dimensions into a dimension chain.
Places dimensions on fixed offset from elements and fixed distance between dimension chains.
Numbering & Tags
Automatically tracks positions of grid lines and logically renumbers them.
Combine different parameter segments to create a specific mark.
Create new or select existing parameters to determine and enter door swing direction right away.
Apply real coordinate or elevation height values for elements of any category.
Element marks, numbers, or any other parameter values can be used for tagging smartly by filtering elements and avoiding tag overlaps.
Apply any tag type and positioning to selected view automatically.
Design tags along with dimensions in view.
Images
Generate unique QR/Barcodes for every element category to carry information associated with it. Element category can be filtered to choose certain elements from the category.
Create different sizes of QR/Barcodes which will be saved on your workstation.
Makes automatic rebar images containing rebar segment values according to Rebar Image Configuration.
Legends & Data
Tables, such as technical specifications or element information sheets, can be automatically created in drafting views.
Flexible rule options let you manipulate legends in many ways.
Option to show one or more views of objects in legends.
Possible to insert realistic element images in legends.
Easily create both vertically and horizontally listed legends.
Combine different family categories into one legend, for example, doors and windows.
Automatically splits legends into several pages.
Features can be applied to linked projects.
Import MS Excel spreadsheets into Revit projects, including style settings Optionally, apply Revit style settings, and distribute across sheets in Revit.
Track changes automatically and update spreadsheets accordingly.
Sheets
Create and control a large number of sheets with a high level of automation.
Automatically fill-in stamp information.
Use the same view positions, graphics, crop information, and scale for the same type of sheets in a project.
Add new views and manage distribution on the sheets.
Quickly updates sheet parameters and replaces views, legends, and schedules with new ones.
Both standalone and network license types of software licenses are available.
---
Want to find out if this is the right solution for you? Our professionals can help you quickly find out how this software will benefit your design process.