New power for CLT design automation in Revit [WEBINAR]
Cross-laminated timber is a burgeoning material for constructing sustainable buildings. Sustainability, though, is not only about the use of appropriate building materials – it's also about sustainable processes. The key, therefore, is to make the design process as efficient as possible.
Architects, structural engineers, and BIM managers who use Revit, routinely face problems like these:
CLT panels need a lot of connections, which are often complex. Placing them manually takes time and increases human error. Also, some elements have to be placed according to gravity point, which has to be calculated manually first.
Creating shop drawings and schedules manually takes a lot of time that could otherwise be spent on value-adding tasks. The greater chance of error creates problems at the factory and on site.
Manual modeling and marking – with no possibility to update multiple aspects of the model simultaneously – takes too much time and increases the possibility of errors.
That's why we made our Wood Framing CLT add-on for Revit. To give designers of mass timber buildings the tools and built-in flexibility they need to design CLT projects on time and on budget.
We'll be giving a tour of Wood Framing CLT during a free 30-minute webinar on April 28. In this live webinar, you'll see how to automatically create CLT panels for walls, floors, and roofs using our add-on and the included sample families, as well as distribute details and elements for creating connections common in CLT panels.
The result you'll see is a CLT project with complex, custom connections for walls, floors, and roofs, like connection joists, dovetails, lap joins, etc. Connectors, cuts, and sheathing layouts will all be distributed per user-defined configurations. Shop drawings will be auto-generated with tags and dimensions inserted just the way you want and material schedules as well.
A major part of this webinar will be showing the new and enhanced user interface. It's more user-friendly than it was previously, as the commands are now in a single ribbon, conveniently arranged according to the recommended workflow, allowing you to make CLT systems even faster.
We invite you to join in this webinar by registering below!
In this webinar, you'll see how to:
Use predefined configurations to create CLT panels for walls, floors and roofs by your own created rules
Distribute smart and complex connections for the assembling of panels and details management
Save time with identical procedures that have to be repeated
Automatically update multiple parts of the model simultaneously
Automate shop drawings and cut lists with all required views and elements dimensioned, sorted, tagged, scheduled, and mass calculated for them
This webinar is for:
BIM coordinators, architects, and structural engineers
When
Thursday, April 28, 2022
Americas
10am-10:30am
(US Central)
EMEA & APAC
10am-10:30am
(Central European)
Your host
Eve Leliuge
BIM Application Engineer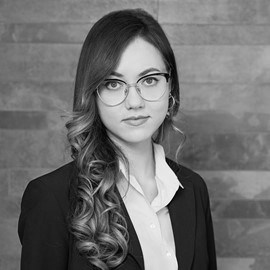 Solution
Our Wood Framing CLT software for designing cross-laminated panels in Autodesk® Revit® lets Revit users instantly create cross-laminated timber floor, roof slabs, and wall panels of any shape or complexity. Functions are versatile, parameters easy to control, and changes occur in real time.
No more drafting – just design and decide, knowing you'll get a high-quality model. Plus the software generates views with automatic dimensions for panels or segments as well as accurate bills of materials and shop drawings. So quality production and accurate assembly on site are ensured.
Explore the new intuitive UI of Wood Framing CLT that is coming soon >>
AGACAD develops BIM tools in response to client needs to help Revit users enjoy the speed, convenience, and guaranteed quality of design work down to the smallest detail. Join the webinar and see for yourself.

We hope to see you online!
---