Openings for MEP Accessories in Revit® Models
Our new stream readers know that AGACAD's BIM solution Cut Opening is excellent tool for creation of holes for MEP elements. Revit® app Cut Opening Free is a good choice for Revit users in certain circumstances too. But this time, I would like to share an advice with those who don't use any Revit plugin but still want to design openings in Revit models smarter.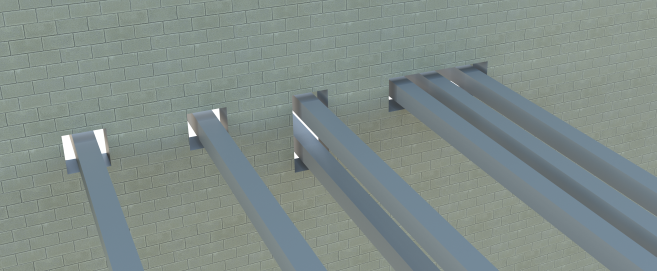 I get lots of questions about openings for MEP services. All the services consist of different objects, such as line based elements (duct, pipe, cable tray, and conduit) as well as fittings and accessories. Thus, this software clearly can make openings for MEP line based elements, but what should be done with other elements? I was thinking about this and I found the solution.
As an example I will take Fire Damper (Duct Accessories category):
Fire dampers usually have non-symmetric shape, so the opening should correspond to its shape.
To make the opening around this element I made a void family:
One of the necessary things is checked "Cut with Voids" parameter (marked with red).
This void family should be nested into the main family (Fire Damper family in my case). Size and other parameters should be set in the void family. If needed, you can parameterize your Revit family to fit every size of your main element. After this, please place void family at the centre of your main object and lock it.
Load your family into a project and use it as usual. While you have a clash – you can use "Cut" feature from Revit's ribbons.
After these steps are done, you can see that an opening is placed in the same place as Fire Damper is:
This is an easy and fast way to make openings for various MEP objects in Revit models.
---
Related blog posts:
---