Free Multi-Element Auto-Selection Tool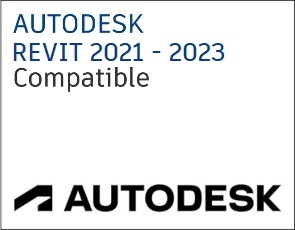 Smart Select for Revit® quickly selects room/space elements by category, family or type, and network elements for any pipe or duct. Plus it has a custom filter. No more manual repetition or missed elements!
A simple yet powerful tool, Smart Select will make your modeling process smoother and faster. And it's completely free.
      Compatible with Autodesk® Revit® 2023, 2022, 2021
How does Smart Select save your time? By accurately letting you auto-select the Revit elements you want. For example, it can select elements in a room or space by category, family, or type or a pipe or duct network downstream with or without equipment or even just the equipment. It can even select elements by user-defined filter parameters.
Interested in our other time-saving Revit extensions? Check out our whole lineup of T4R (Tools4Revit) Add-ons.
Benefits
Time-saving. Selects elements automatically by user desired parameters.
User-friendly. Any amount of different elements is selected in just a few simple clicks.
Error Prevention. Increases the quality of your workflow and overall result by eliminating the possibility of missing elements.
Free of charge. Smart Select license and upgrades are completely free, as the plug-in is created, endorsed and sponsored by AGA CAD Ltd.