As always, our team is dedicated to enhancing our Wood Framing and Metal Framing BIM software, designed for creating walls, floors, and roofs in Revit for prefabricated timber and light-gauge steel-framed buildings.
Several notable improvements have been implemented, which not only increase the software's functionality but also ensure optimized workflows and a seamless user experience so that people with different backgrounds – whether architects, engineers, designers, or students – can work with it intuitively and effortlessly.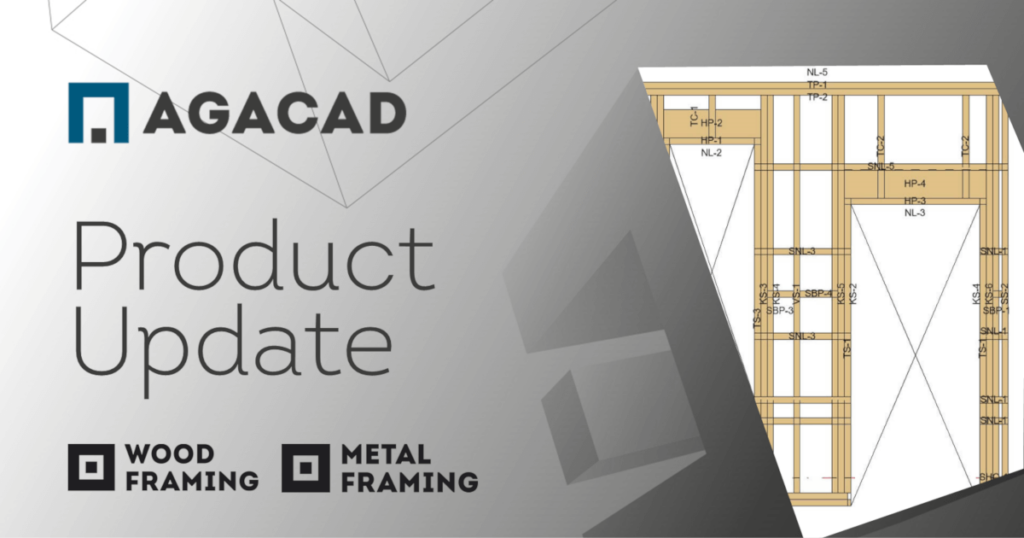 Our latest update brings a host of new features and enhancements that make it easier to reap the full range of benefits our Wood Framing and Metal Framing plugins provide.
Simply put, we want the tools at your fingertips to help you work as efficiently and effectively as possible. So you can get your job done quickly and accurately. We are confident that our Wood Framing and Metal Framing BIM software will continue to be essential tools for professionals in the industry.
Click a topic in the list below to auto-scroll down for more about it.
Read more »