Quick light-gauge steel framing in Revit: from design to CNC export [WEBINAR]
AEC professionals in the light-gauge steel (LGS) framing industry face constant pressure to churn out deliverables, like drawings and schedules. Modeling and updating a frame in Revit® manually, however, means hours of additional work. Not to mention errors.
And mistakes at the design stage result in wasted resources, increasing the carbon footprint of the building project.
Enter AGACAD's Metal Framing BIM solution for Revit. It helps fabricators and framed building designers quickly and accurately create, update, and manage LGS framing drawings and schedules by automating Revit tasks.
Increased productivity and fewer mistakes during the building design phase lead to time savings, money savings, and substantially less waste. And less stress, too.
We'll be hosting a free 30-minute webinar on March 17 showing the key features and workflow principles of our Metal Framing add-on. We invite you to sign up and check out the most advanced LGS framing solution for Revit on the market!
In this webinar, you'll see:
Software concept and workflow
How to create and update wall frames
How to split parts for sheathing/paneling layouts
How to number elements and create shop drawings
How to export CNC
You'll come away from this webinar with a solid understanding of the value that using our Metal Framing solution for Revit brings to the table, most notably, drastically less time spent modeling and preparing project documentation.
This webinar is for:
Architects, structural engineers, BIM coordinators, and manufacturers who work in the design and prefabrication of metal-framed walls, floors, or roofs.
If you want to strengthen your position among competitors, increase modeling flexibility, and drive down costs and errors, this webinar is for you.
When
Thursday, March 17, 2022
Americas
10am-10:30am
(US Central)
EMEA & APAC
10am-10:30am
(Central European)
Your host
Andrius Čupkovas
BIM Application Engineer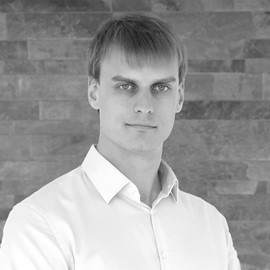 Solution
For busy manufacturers, structural engineers, BIM coordinators and architects who face constant pressure to deliver accurate framing models, schedules and shop drawings on time, AGACAD provides Metal Framing software that helps to quickly and accurately create, update and manage LGS framing drawings and schedules by automating tasks in Autodesk® Revit®. By increasing productivity and eliminating mistakes during the building design phase, our Metal Framing tools reduce stress, save money and time, and minimize construction waste.
Unlike other framing solution brands, which require additional time spent when adding annotations, managing schedules or creating shop drawings, AGACAD doesn't make extra work for you. The annotations and schedules are managed automatically, and the shop drawing design is customizable. All these advantages help you create shop drawings and schedules as you need and on time. That's what makes us different.

We hope to see you online!
We invite you to take a free 14-day trial of any of our Metal Framing modules – Wall, Floor, or Roof – prior to the webinar, so you can take better advantage of the Q&A.
To take a trial, just download our TOOLS4BIM Dock that is one shortcut to all trials of AGACAD products. ↓
---