Prepared by Bryan Bradley of Textus Aptus
When it comes to wood and metal framing, Renata Jociene, Lead BIM Application Engineer at AGACAD, has tremendous insight and experience. She agreed to share her thoughts on the current state of BIM software for framing all types of buildings with timber and with cold-formed steel.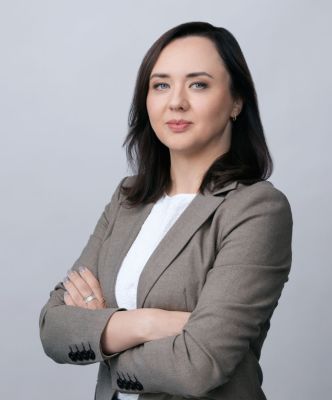 Q: To start, could you tell us a bit about trends today in framed construction?
Framing always played a big role in the building industry and today that role is only growing, especially with people's focus on green solutions.
Both wood and steel framing have major advantages for sustainability – big efficiencies in both the construction and use of a facility, and recyclability. That's true all over the world, though there are regional differences. Like in the U.S., where so much timber is available and there's a long tradition of wood-frame houses, as I recently wrote in the article "Wooden Houses in the USA: A Centuries-Old Building Tradition".
Framing is being used not only for houses, but for all types of buildings really. Wood is more common for residential, and metal for industrial or commercial facilities, but a lot depends on structural needs and choices. Wood framing is more earthquake resistant, for instance. In any case, big efficiency gains are being achieved with pre-fabrication solutions. The world is steadily moving to BIM, including framed construction, and "BIM-to-fabrication" is a hot keyword in the field.
Q: Where does your framing software come in? Who is it made for?
BIM can dramatically reduce costs and improve quality in framed construction. This software is making it possible to realize those gains. In part it's for architects who'd like to quickly get a first rough model without needing a structural engineer. Using framing software architects can make key decisions on a project easily and early.
But above all it's a BIM solution for structural engineers, to simplify and speed up their work. Without tools like this, you'd have to manually draw every stud and plate, every element. With framing software you can just decide what you want and let the programme build your model. Then automatically generate shop drawings. And even send the data straight to a CNC machine for fabrication. We're talking time savings on a scale of 90 percent.

Q: Are the benefits concentrated in a certain part of the building lifecycle?

In fact, our BIM framing software creates value and makes life easier at every stage of a building project. Let me give some examples, walking through the RIBA plan of work. To start with the early stages of strategic definition and brief preparation, here our tools let you sketch alternatives and estimate their costs in just a few minutes, to quickly and easily check the fit with overall requirements and constraints.

During conceptual design, you can easily compare options for things like the number of layers in walls and floors, different types and sizes of wood, or different metal-stud shapes. After making changes, just press update and everything in the model gets updated accordingly. In the developed design stage, you can get into the details and make quick decisions about choice of framing systems, roof types, framing around openings, etc. As for technical design, here you can generate (and easily update) shop drawings and schedules with all the technical information needed and all dimensions automatically done.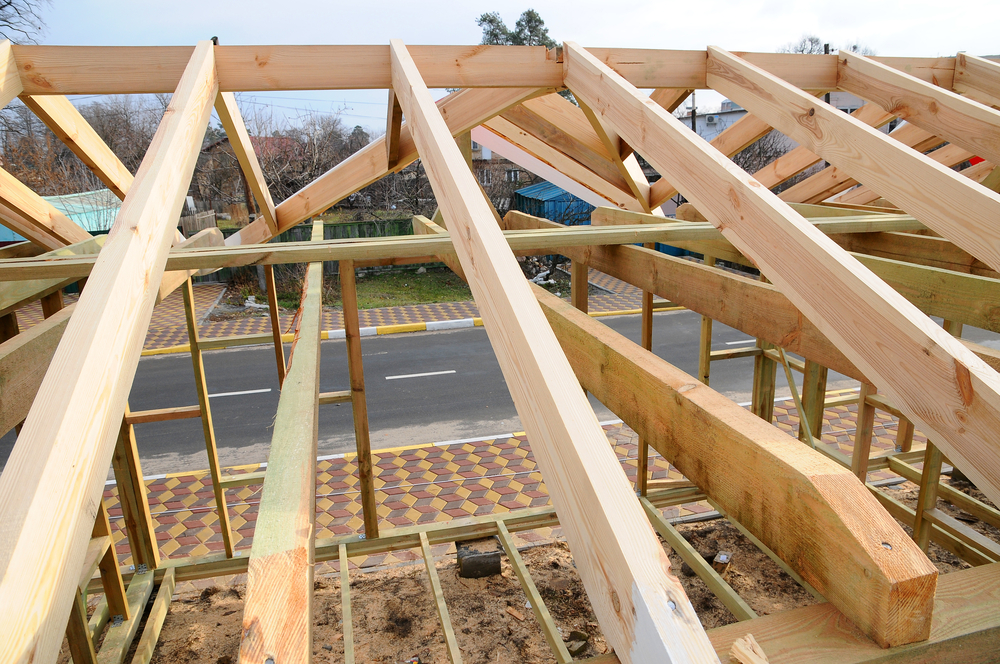 In terms of benefits for the construction stage, you have easy fabrication, for example since you can export everything to CNC machines and cut all the wood or metal as needed. And it's easy to renumber and bring materials to the construction site in the right order, so the builders needn't waste time sorting them. That's very valuable; whether you have prefab panels or a log house or something else, you can number and mark all the elements for efficient construction.
For the handover and closeout and the in-use stages, you benefit from great accuracy in your model and in shop drawings and schedules, as they can all be easily and fully updated for any changes made. That's valuable for maintenance and for any future renovations, for making decisions and assessing costs.
Q: AGACAD's solutions are for Autodesk Revit – is that the best environment for framing work?
I'm convinced it is. Both in terms of what you can do and how easy that is. We get some queries from engineers who do BIM on other platforms, and we usually end up selling them both Revit and our own software. Once they see what AGACAD's solutions for Revit can do, the huge advantages are quite clear.

Q: What makes you market leaders?
It's a combination of our long expertise, how user-friendly our software is, and very active ongoing development – which means our metal and wood framing software stays in sync with the latest technologies and ahead of industry trends, and always has new features that nobody else offers yet.
Q: You said: "long expertise". Tell us about AGACAD's track record.
Our first framing productivity tool for Revit was released 13 years ago, which was pretty early days for BIM. We were pioneers. That product was Rafter+, which is now part of our popular Wood Framing Roof solution. Over time, we added solutions for wall and floor framing, both timber and steel, and more.
Now we have a full suite, all you need to make the whole building. In wood framing, there's AGACAD software for working with SIPS, CLT and heavy timber, for example, and on the metal-framing side we turbocharge the modeling of curtain walls, ventilated facades, framed partitions, etc.
Clients all around the world are now using this software, and their number keeps growing. Companies at times get a demo for a competitor and then come to see what we offer. About 90 percent choose us.

Q: AGACAD is also known for being close to its customers. How do you do that?
It starts with the initial demo and discussion, where our sales and support staff get to see a client's real needs and flexibly offer them just the right framing module or package of modules.
Our focus on users' real-life needs continues with custom development. If you read the client stories on our website, most talk about features that we added to the software for them. Many of our users are advanced Revit and BIM professionals with valuable insights on how to get great results and work efficiently. In the past 12 months, we've released more than 30 new features for our framing solutions, and about half came from client requests or suggestions. Every enhancement gets a blog post on our web to let all users know what new features are available and how to get the most out of them.
We also constantly work on ease of use. This summer we released an impressive new interface with major advances in terms of intuitiveness. It has a nice modern feel, which customers also value. In the past, heavily focused on our software's underlying brains and smart technology, we perhaps didn't give enough attention to its looks. Now we've probably got the best UI in the market, and we intend to keep enhancing it.
---
Credit courtesy of KARKASA and AGACAD