New Wood Framing Wall+ version is released
What's new in Wood Framing Wall+ v2016.11 and v2015.11? Please find short descriptions of the main new features:
Developed V-connection framing engine: V-L outer, V-L inner, V-B outer, V-B inner corners.
Added Split all Top/Bottom Plates feature which splits elements according to predefined settings in Framing Configuration.
Result with Top and Bottom Plates: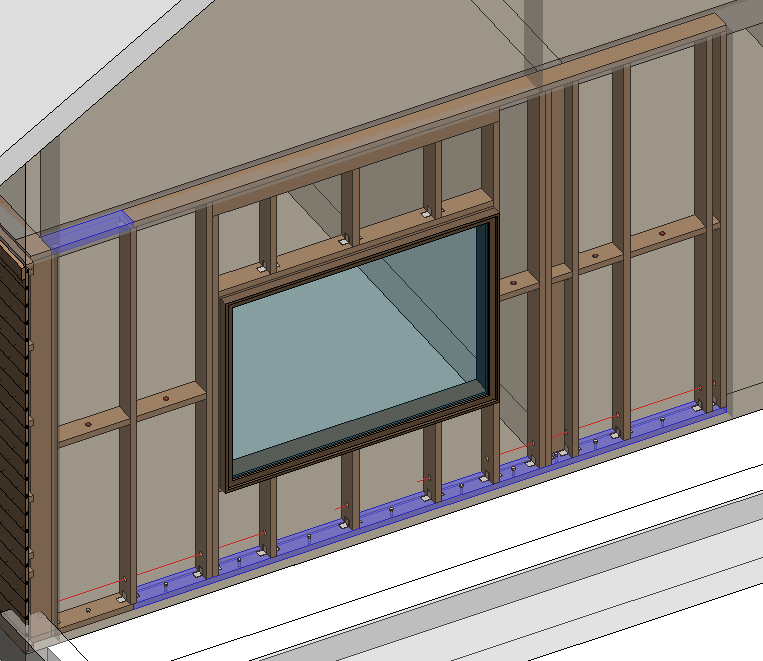 Added Add Details/Update Details function for placing details at the end of framing process. Recommended workflow: create frame without details; add additional elements; split elements if needed; and in the final step – add details. This will allow users to save time during updating process when you frame a wall.
User can predefine the details in Framing Configuration, but the details will not be added if Use "Add Details" command will be selected during the framing process:
Added Frame Additional Layers function which automatically frames all other layers (nailers, sidings, secondary frame) excluding main Frame. You will not need to press Add Nailers or Add Sidings separately.
That's all we have developed this time. Update BIM solution Wood Framing Wall+ and explore the new functionality that will let you frame timber structures easier and more flexibly.
---