NEW Cut Opening Version Is Coming Very Soon!
New version of our popular BIM solution is on his way to our customers. The newest Cut Opening version will be different compared with the current version.
We updated inner processes of our Cut Opening software: this tool will be much faster because of the new engine. The speed of our new product is not the only thing that we upgraded. We added new features to our product, such as parameterized opening insertion with predefined offsets, joining configurations, fire dampers insertion, and more. In this article I will introduce you with new features and possibilities of Cut Opening solution.
New features that will be released with new Cut Opening
Cut Opening has predefined configurations of openings shapes, sizes, and joining offsets that are dependent on MEP elements size. User could adapt own standards of opening size requirements to Revit® project or use basic configurations if he doesn't need such parameterized openings;
Cut Opening is divided into segments to fit all users' needs. One user could define different configurations for different MEP element categories and system classifications. Cut Opening supports element categories and system classifications:

Ducts:
Pipes:

Fire Protection (Supports Fire Protection Dry, Fire Protection Other, Fire protection Pre-Action, Fire Protection Wet system classifications);
Plumbing (Supports Domestic Cold Water, Domestic Hot Water system classifications);
Sanitary (Supports Sanitary, Vent system classifications);
Hydronic (Supports Hydronic Supply, Hydronic Return system classifications);
Other (Supports Other and all additionally created system classifications);

Cable Tray;
Conduit;

Cut Opening lets user define offsets of openings depending on element size, categories, and system classification;
This application for Revit lets user define joining distance between several openings depending on element size, categories, and system classification;
Automatically inserts Fire Dampers where ducts clash with walls, floors, ceilings, or roofs with fire rating;
These are some of the news we added to new Cut Opening version. If you want to see more please join our free webinar: What's New for Revit® Users in Cut Opening Process.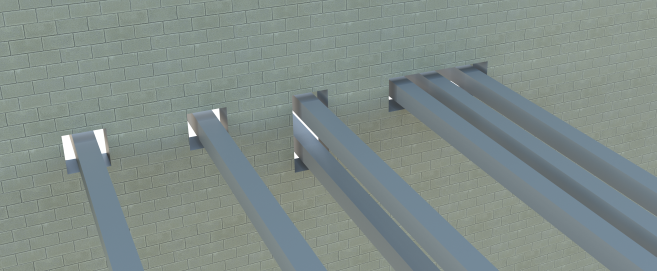 ---