Merry Christmas to you & a peaceful 2023!
Dear Clients, Colleagues, Friends and Followers,
The holidays are a special time to appreciate all we have, and especially the people around us. Our loved ones. Our life and health and theirs. The wellbeing of our families and communities.
We are thankful too for your presence in our life and work.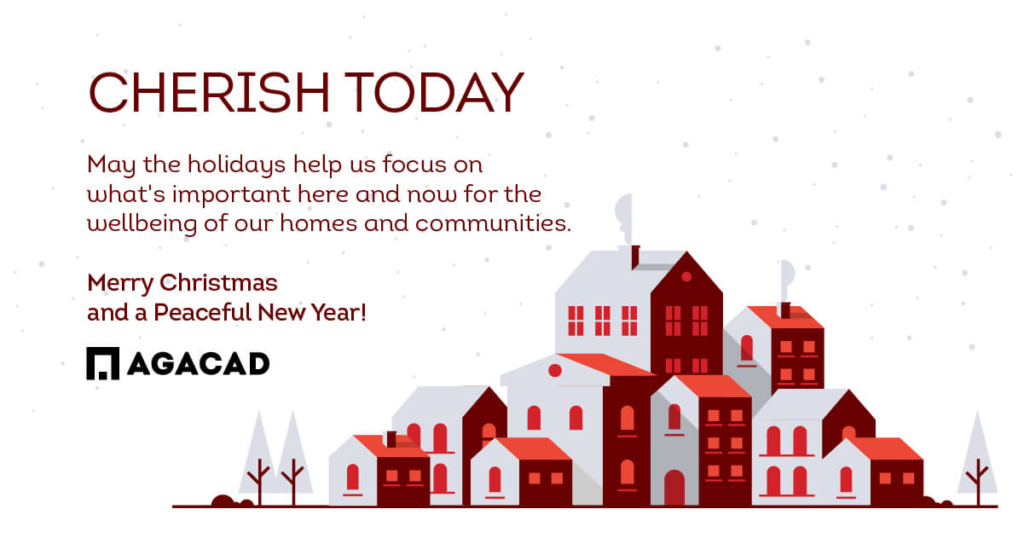 Holidays are a lesson in focusing on what's important today, here, now. Cherishing those things, and putting others aside. They remind us of our deeper values. Enduring ones. Eternal. Values we share with all humanity that drive positive change in our world without changing themselves.
What's vital is being present. And aware. Appreciating all the good: like a parent watching their child sleep or play, amazed at the wonderful mystery of life and love. Defending that good, when needed. And supporting those who suffer for its sake as they fight those who destroy instead of build.
Our wish for you this year is that you cherish the key elements of wellbeing: connecting with and being important to others. Providing what each one needs. Today. Here and now. Like with data exchange in BIM: you've thought about the others' needs in the context of a future vision. But you focus on sharing for today as the best way to get to tomorrow. And build a "home", not just a house.
Merry Christmas and a Peaceful New Year!
Sincerely,
The AGACAD team
---