How to Use Shared Parameters in Tags?

Many of AGA CAD's created solutions for Autodesk® Revit® can do a lot of things and calculate a lot of new parameters that you need. Basically these parameters are Shared Parameters and could not be inserted into tag families in the same manner as simple parameters. Do you know how should you use these parameters in tagging?
Firstly, you have to create and calculate required parameter in Revit using corresponding Revit add-on from AGA CAD. This parameter will be shared. I have calculated element's bottom elevation. This elevation is neccesary in some cases when placing elements into the project, ex. hangers, cut openings, etc.
If you want to add these parameters to your tags, you should do the following:
Go to the tag family > Edit Label > Add Parameter
After this you will see Parameter Properties dialog block. Here you should select "Shared parameter".
After choosing parameter group please select required parameter from the list:
Now your parameter is available at the Category parameters and it can be used in Label parameters.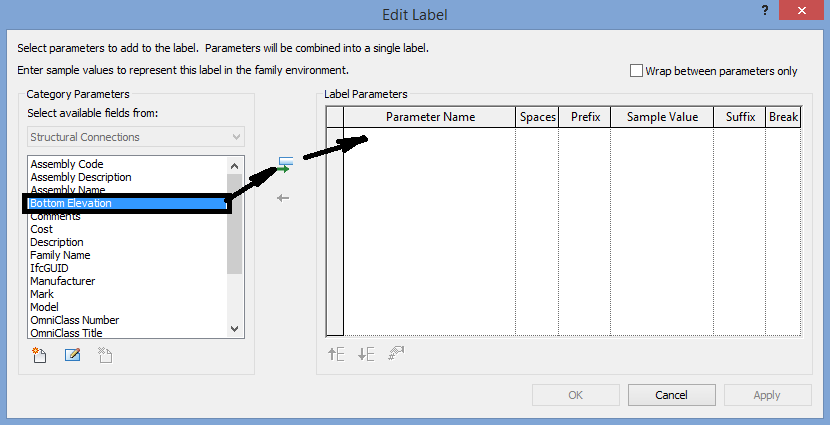 Please save this annotation family with new name and load this family into the Revit project. Now this family is available in tagging!
---