Framing Roof Panels, Trusses & Rafters in Revit [WEBINAR]
This free 30-minute webinar on June 3rd will be an advanced tutorial on how to design and generate roofs in Revit® using our Wood/Metal Framing Roof BIM Solutions. Traditional roof framing (i.e. built on site) and prefabricated roofs (built off site) will both be covered. We will also look into trussed roofs and their types as well as touch base on key topics relevant to designers working on small- and large-scale buildings where various timber and metal roof systems are used.
Starting from a simple Revit roof, the results you'll see are fully framed multi-layered roof panels, trusses, and rafter roof structures; roofs split into panels for prefabrication; auto-sorting of all roof panels and structural members; and production of shop drawings.
All AEC industry professionals who design or manufacture timber or steel roofs are welcome. Architects, engineers, drafters, and builders – we invite you to sign up! The webinar will be held twice, so please register for the session that's more convenient for you.
In this webinar you'll see how to:
Design and generate trusses and truss systems

Create unique trusses with inbuilt Truss Builder

Frame an entire roof based on its 3D model, including hip/valley rafters, ridges, girders, collars, battens, horizontal beams, sleepers, trimmers, etc.

Automatically split an architectural roof by preset sizes

Create detailed, multi-layer, timber rafter roof framing

Create detailed, multilayer, prefabricated timber roof framing for your Revit model

Frame large roofs with identical panels 10x faster than using the standard Revit interface

Auto-distribute battens, secondary frame and roofing

Find structural and engineering clashes. Cut and frame openings according to predefined rules.
YOUR HOST
SOLUTIONS
Our framing software for designing timber roofs in Autodesk Revit makes framing roof panels, trusses, and rafters fast and easy. Distribute connectors, cuts, supports, and other details by the batch-load based on predefined rules or connection type. Modify and update in real time to suit the project design stage and the LOD required. It generates views with automatic dimensions as well as accurate bills of materials and shop drawings. All that ensures quality production and accurate assembly on site.
The same goes for our Metal Framing Roof BIM software.
We hope to see you online!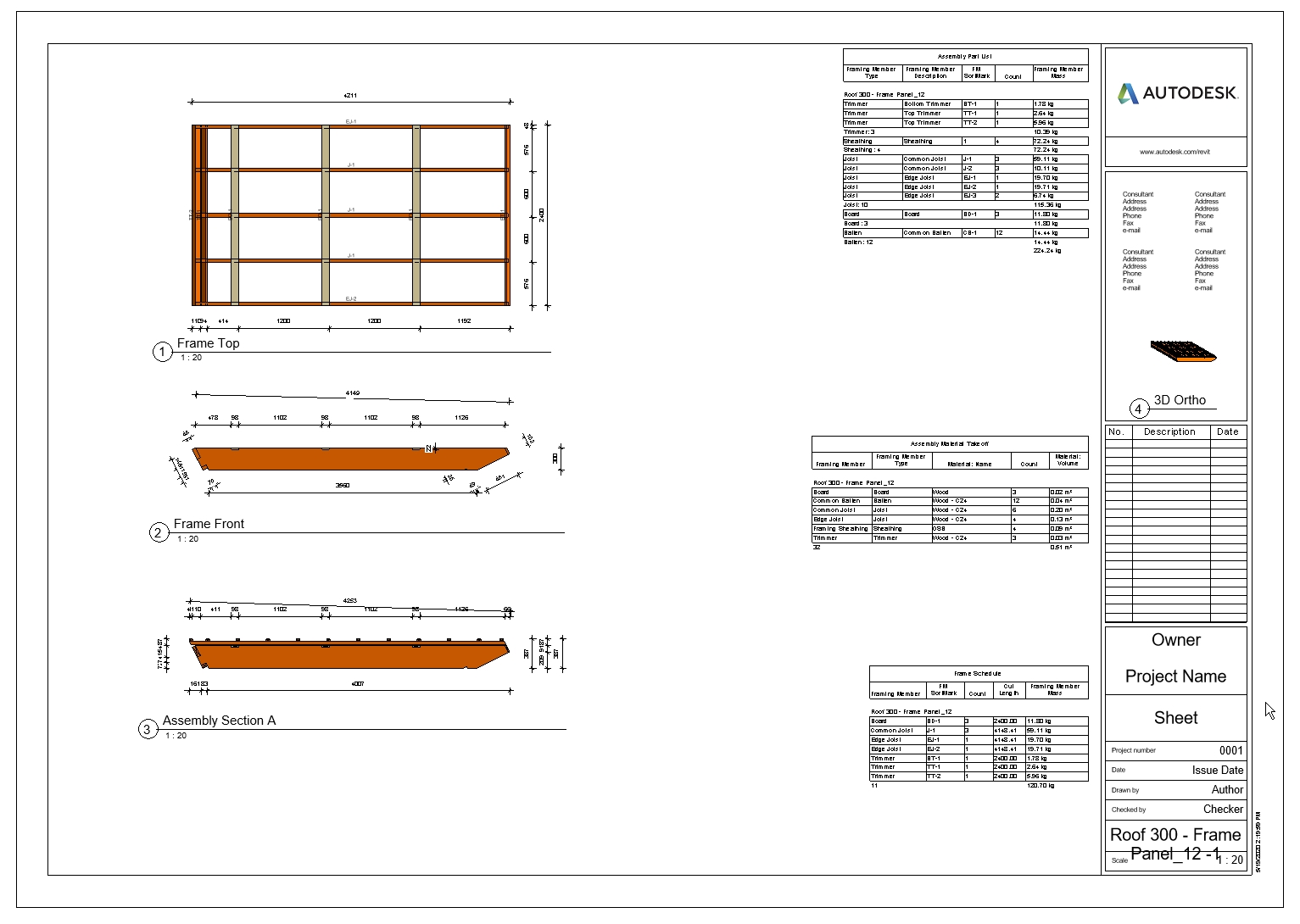 ---
Download our TOOLS4BIM Dock (it's free), and take a free trial of our Wood Framing Roof or Metal Framing Roof BIM software PLUS get instant access to our free extensions: Smart Select, Smart Browser Free, and Cut Opening Free.
---