This free 30-minute webinar on May 12th will be an advanced tutorial about making penetration holes for ducts, pipes, conduit, cable trays, and beams in Revit® efficiently and how to control their parameters using our Cut Opening BIM Solution.
The result you'll see is a structural project with openings in the walls and floors for various MEP elements from a linked file and with user pre-defined offsets. All openings will be tagged to provide information about their size, shape, elevation, and dependence on the MEP system.
MEP engineers, MEP coordinators, structural engineers, architects, and BIM managers – we hope you'll sign up. The webinar will be held twice, so please register for the session that's more convenient for you.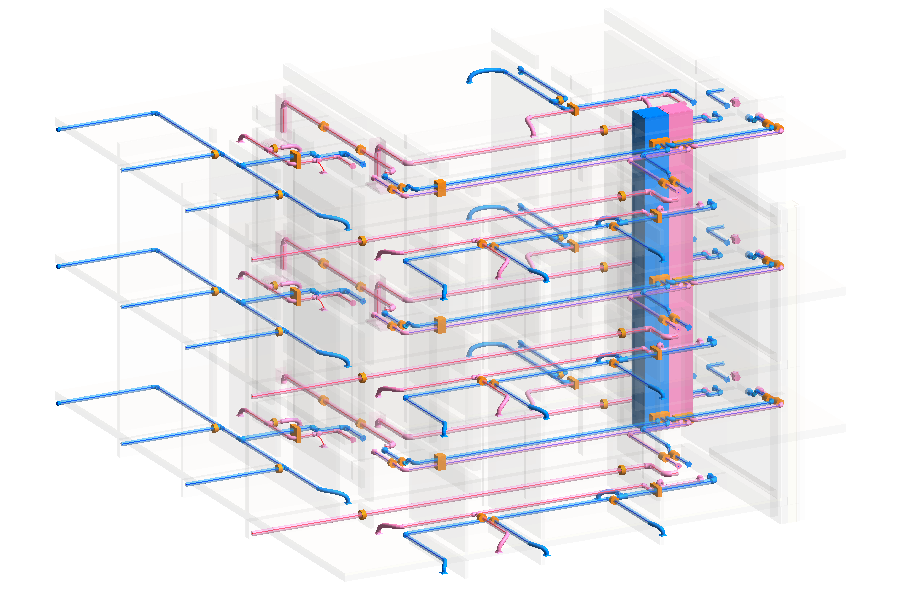 Topics to be covered:
Available settings in Cut Opening

Generating openings for MEP services

Controlling and modifying openings

Opening element families and their parameters

Tagging openings
YOUR HOST
SOLUTION
Cut Opening Revit extension is a set of tools that automatically inserts penetration holes for MEP services, building structures, doors and windows in Autodesk Revit. After processing interference check results, it creates proper openings wherever ducts, pipes, cable trays, or conduit intersect walls, floors, ceilings, roofs, beams, and columns and will insert fire safety components in structures that have a fire rating. Works with linked files.
We hope to see you online!
Download our TOOLS4BIM Dock (it's free), and take a trial of our Cut Opening BIM Solution PLUS get instant access to our free extensions: Cut Opening Free, Smart Select, and Smart Browser Free.