MEP Hanger & Support Distribution in Revit®: BIM Software for Fast, Accurate Layouts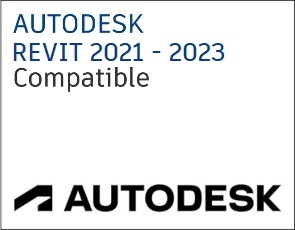 MEP Hangers enables the instant large-scale insertion of hangers and supports for ducts, pipes, cable trays, and conduits throughout a Revit® model. Thanks to BIM-to-Field features, you get accurate bills of materials and builders work drawings and accurate on-site assembly.
      Compatible with Autodesk® Revit® 2023, 2022, 2021
The software uses simple yet highly flexible rules to select the relevant Revit MEP systems and add (or modify) needed hangers or supports with their various connections. They can be distributed as a fixed number per segment or based on the distance between bearing points.
MEP Hangers can split ducts, pipes, cable trays, and conduits into predefined lengths as needed and mark all service components for fabrication. For on-site precision and efficiency, it exports bearing points to Trimble or TopCon tools and drilling robots.

CLIENT STORY
When the time comes to distribute hangers and supports in your project, save hours of painstaking manual work. Let MEP Hangers do it for you!
Automatically distributes hangers and supports throughout a Revit® model for ducts, pipes, cable trays, and conduits.
Uses predefined and customizable rules to distribute elements exactly the way you need.
Automatically sizes hangers and supports according to MEP service size.
Automatically connects to architectural or structural elements, like walls, floors, roofs, columns, and framing.
Automatically adjusts to accommodate sloped MEP services or sloped structural elements.
Splits MEP services into segments by predefined lengths that come from the manufacturer.
Enhances BIM teamwork and deliverables for integrated project delivery (IPD). Works with IFC format files!
If you have loads of hangers or supports to insert into your Revit model, MEP Hangers is the solution for you.

Ideal for:
Plumbers, HVAC engineers, fire protection engineers, electricians Distribute hangers and supports on all MEP line-based elements
Experienced BIM Managers Control BIM models accurately and have detailed models for clash detections
New Revit® users Easily distribute hangers and supporting elements instead of using basic Revit tools
Powerful features:
EFFICIENCY
Easy and quick distribution of hangers, supports, and splitting elements
< 10 seconds to distribute 100 hangers
Quickly update hangers if any changes are made to the MEP, architectural or structural model
FLEXIBILITY
Simple to manage model and hanger modifications
Option to create your own distribution rules
Create custom hangers or use our LOD400 hanger library for ducts, pipes, cable trays, and conduits
COLLABORATION
Possibility of working with IFC and RVT files
Export data to external software
Detailed analysis of intersections between different parts of your project
---
Would you like a quote or a live demo given by one of our experts? We're here to help.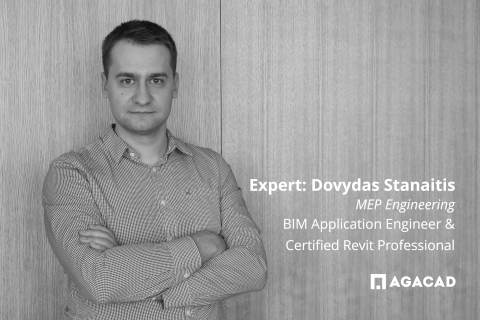 Benefits
Time saving. Hundreds of hangers can be added in a matter of minutes on an average workstation. What used to take hours or days is done in a fraction of the time.
Better quality projects. Take your projects to the next level by having more detailed drawings.
Avoiding mistakes. Having hangers in Revit models enables you to have better coordination capabilities and perform clash detection more accurately.
Cost reduction. Save money on excess materials with accurate material takeoffs provided by our tool.
Versatility. Change, update, and connect hangers to whatever you want. Make custom hangers and use them in your own project. There are no limits to what you can do with MEP Hangers when you want to distribute hangers in a project.
Testimonials
Owner of BIM Consulting Services, USA
"The MEP Hangers add-in is a fantastic set of tools. We use it on our MEP modeling projects. If you need to model hangers, this is the Revit add-in we recommend." (July 2020)
Building Information Modeler / Plumbing Designer at PACE Collaborative, USA
"Our company utilizes both Smart Sheets & MEP Hangers heavily. MEP Hangers has saved us countless hours placing hangers on piping & ductwork. There is a small learning curve, but AGACAD was there to help explain & make recommendations based on our company's needs. Smart Sheets has been a great time saver when working on larger projects with many floors or areas. For example, a large hotel complex. We would recommend these products to any company that places hangers or works with larger scale projects."
BIM Operator / 3D Modeller at Entire Fire Protection Pty Ltd, Australia
"We are very pleased with the MEP Hangers software and customer service at AGACAD. Benefits that we've noticed using MEP Hangers are:
Easy installation
Great time saver, especially on undulating/sloped ceilings and where there are many changes in ceiling levels
Fairly straight forward/user friendly to navigate and modify hangers and supports
Very easy to Model
Plenty of options/parameters to automatically distribute hangers under various structural, practical and aesthetic conditions
Ability to calculate Hanger Elevation from Level from software automatically
Automatically update with changes in the model"