MEP Hangers 101: Place, Manage & Customize Supports in Revit [WEBINAR]
Placing hangers and supports for mechanical, electrical, and plumbing services in Revit is important to get right. That is, if you want to deliver a proper BIM project. Problem is, that's hard to do if you're working in plain Revit because there isn't a built-in feature for placing hangers (except rarely-used Fabrication Parts).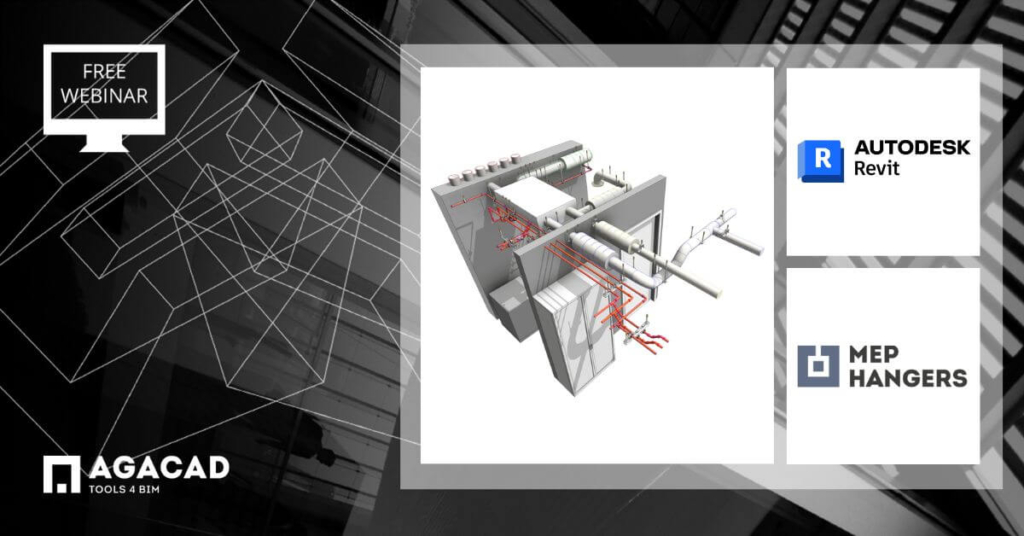 There are three ways to deal with this difficulty.
One way is to simply not model hangers, but that can cause coordination or material take off issues later on. Another way is to place hangers manually, but that's extremely time-consuming and mistake-prone.
The third way, most promising by far, is to turn to tools on the market that automate hanger insertion. Many add-ons out there, though, are limited to connecting to the deck above and can't connect to vertical structures or a structure below the MEP. Or they have limited hanger options and don't allow for custom solutions.
That's what makes our MEP Hangers plugin for Revit different. Placing hangers and supports the way you need is actually easy. The way it should be.
Tune in to our free webinar on March 30, and see for yourself the most flexible and robust way of placing hangers and supports in Revit.
Topics that will be covered in the webinar
Placing hangers automatically in a project on different structures in a variety of ways
Creating multi-level hangers
Modifying a hanger family / add custom sizes
Reading any parameter values from an MEP element or connected structure so that hangers may easily be used in view filters
Extracting bills of materials of hanger parts using Revit Schedules
Automatically create drawings of hangers & supports
This webinar is for:
MEP designers (incl. HVAC, plumbing, fire-safety, electrical) who use Autodesk® Revit® at companies of any size, anywhere in the world. Webinar content will be most beneficial to those with intermediate-advanced experience in Revit.
Solution

For designers who want a flexible, all-around solution for placing hangers and supports in Revit models, we provide MEP Hangers –BIM software that can insert hangers and supports, manage them in Revit views, and provide bills of materials. Unlike competitors, AGACAD has customizable hanger/support families, which can be inserted in many different ways.
We hope to see you online!
---