U.S.'s BIM Consulting Services boosts MEP detailing power with AGACAD hangers toolbox
This Florida-based full service BIM consultant says they have been able to take on more projects, deliver higher quality models and profit from "unbelievable" time savings since they began using AGACAD's MEP Hangers solution for Revit®.
Client Profile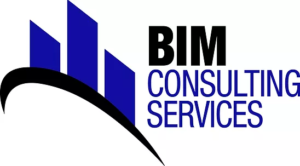 BIM Consulting Services, active mainly in the USA, is a BIM services consultant and source of Revit expertise for manufacturers as well as architecture, engineering and construction firms, which rely on it for 3D modelling and high-quality BIM coordination.
Business Need
Well-coordinated mechanical, electrical and plumbing systems are key in today's building projects, work that BIM Consulting Services, a star in their field, undertakes for contractors in the residential and commercial construction industry.
In early 2020, two building projects came up (a hospital and a multi-storey office building) that required putting MEP hangers and supports in the BIM models.
"I'd long seen the value of such MEP detailing, but we never did it, as the cost of manually adding hangers and supports is huge," says Nick Fuller, the company's founder.
The desired solution for efficiently laying out hangers and supports had to work with Revit, the platform BIM Consulting Services has always preferred since it is the dominant industry standard and a necessity for any type of collaboration among multiple BIM actors.
Solution
Mr Fuller thought to check with AGACAD for relevant tools. He knew the maker of BIM software for its name in the market and from experience with their BIM content management solution, Smart Browser, which proved highly effective.
"At AGACAD I discovered the MEP Hangers toolset. It was a life-saver!"
MEP Hangers is a powerful BIM solution that uses simple yet flexible rules to instantly distribute hangers and supports, with their various connections, throughout a Revit® model, for ducts, pipes, cable trays, conduits, and line-based generic model families. It also automatically sizes hangers and supports, calculates hanger-strength requirements, and provides accurate bills of materials and shop drawings. BIM-to-Field features, like export of bearing points to drilling robots, ensure precision assembly on site.
"All the dialog settings could seem a little overwhelming, but in fact it's super easy to understand. A one-hour intro and using it was second nature," says Fuller.
Results
BIM Consulting Services was so thrilled with the AGACAD software for creating clash-free models which incorporate all hangers for MEP services that they posted an endorsement on their own social media pages.
"The most amazing part for me is how it creates a relationship to the piping and is able to detect where it's hanging, from a concrete joist or a deck or whatever," the company's owner notes, referring to how the Revit add-in automatically connects hangers and supports to architectural or structural elements (like walls, floors, roofs, beams, etc.), even accommodating sloped MEP services or sloped structural elements or reference planes.
"The time savings from that alone is unbelievable. Working through the coordination process, we are constantly moving pipe, and it is so convenient to adjust or add hangers by simply clicking update."
Mr Fuller rates the support provided by AGACAD as "top notch". Initial remote training was "spot on" and efficient since the BIM application engineer who led it "clearly uses the software enough to know what you as a new user really need to know. The support team made sure to follow up and check if we had any difficulty working with the tools. Despite being halfway across the world, when we emailed questions, we commonly received an answer within an hour or two," Fuller notes.
Like AGACAD, BIM Consulting Services is dedicated to making it possible and easier for everyone in AEC to capitalize on the benefits of BIM, speeding up adoption and pushing technological advances. The services they provide are empowering manufacturers, architects, engineers and even contractors to find success in the BIM revolution.
Prepared by Bryan Bradley of Textus Aptus.
This client relationship exemplifies the AGACAD ideal of "Building BIM Together!" After 29 years creating AEC technologies, AGACAD today is the developer of the world's widest range of true BIM (Building Information Modeling/Management) software for Revit® professionals, with 13,000+ users in 130 countries. Its three areas of focus are BIM Content Management & Classification, BIM for Prefabricated Construction, and Digital Asset Inventories & BIM for Facility Management.
For more information, contact us at info@agacad.com or +370 618 55 671.
---