Beam and Truss Auto-Coping Extension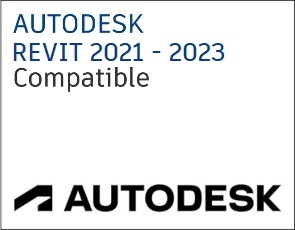 Sort&Cope eliminates the need to cope structural framing elements one by one in Revit®. Cope trusses and other constructions in one click, cope beams by type of connection or intersection, and change coping distance or method.
      Compatible with Autodesk® Revit® 2023, 2022, 2021
Sort&Cope manages the process of coping structural framing elements by a predefined coping distance. Quickly and easily cope beam and truss ends using this Revit® extension.

Both standalone and network license types of software licenses are available.
Benefits
Save time when using Revit Structure on a daily basis. Using the standard Cope command within Revit Structure takes a lot of time because each beam must be coped separately. Coping with Sort&Cope is much faster by allowing you to cope selected constructions with one click.
Easy to Use. Simple user-friendly interface allows you to change the coping distances or coping method and cope selected beams the way you need to be coped.
Testimonials
Owner of All Extension Design Service, Australia
"Of the one which I am now using daily:
Sort & Cope is sensational. The tool allows you to adjust the coping on beam to beam or beam to column attachments very easily indeed. For me it's a great tool. Dynamic Legends - this was one of the tools I was really keen on. I now provide graphical schedules for pretty much anything I schedule - love this tool. Quick Dimensions - quite good at speeding up the dimensioning of face of walls - opening - grids etc. Rafter+ - this was another tool that I was really interested in. Which's pretty much perfect for my needs. Quite quick to frame a whole roof, has a couple of issues with rafters on one side of a ridge not aligning to the opposite rafter, making the collar ties a little bit more work to do - very good indeed. Truss+ - pretty much the same comment for Rafter+.
All in all, I am happy with the tools. They seem to be robust and haven't caused any problems in Revit itself that I am aware of."