Flexible element numbering in Revit®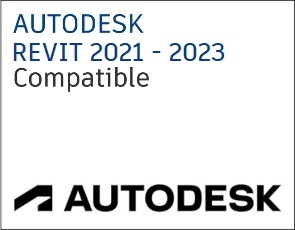 Sort Mark is an add-on that lets you create and save unique configurations to number or mark Revit elements any way you want. The tool is especially helpful for big projects where multiple elements can be sorted and marked with one click. Additional functions further enhance your ability to manipulate different numbering rules.
Save numbering configurations for future projects. 
Avoid manually marking and numbering elements (like walls, columns, and doors and their coordinates).
Update rules and apply your set of configurations using Elements Batch Numbering.
      Compatible with Autodesk® Revit® 2023, 2022, 2021
Sort Mark allows you to auto-sort and renumber graphical, architectural, and structural Revit elements in various ways and add additional information to selected elements. The tool lets you save specific localized sort and mark configuration settings for use in future projects.
The main idea of the tool is to save time on repetitive tasks and minimize error by eliminating the need to number or mark elements manually.
Ideal for:
Architects Marks door elements by type, fire classification, and unique sequence number to create tags for them. Also adds coordinates for columns with one click.
Structural engineers Sorts and numbers beams by length and structural function to represent them in a quantity schedule. Also applies specific numbering rules for steel structure elements.
Manufacturers Marks assembly parts to create a schedule with all brackets and studs sorted by type and size.
Powerful features
Renumber grid lines automatically.
Sort elements by different parameters or by following a model line.
Combine different parameter segments to create a specific mark.
Instantly define door swing direction.
Apply real coordinates or elevation heights for elements with one click.
Generate unique QR/Barcodes for elements.
Use mark and numbering values to tag elements or use the information in schedules.
Both standalone and network license types of software licenses are available.
Benefits
Speeds up your work. Sorts batches of elements for you. Automates tasks like determining door swing direction, orientation & shared elevation or coordinates of doors & windows.
Optimizes work routines. A must for those who use Revit on a daily basis.
Easy to use. Sort & renumber grids & elements the way you want.
Reduces the chance for error to creep in. Sort Mark never misses a thing.
Saves settings for future projects. Apply consistent element numbering to meet company standards.
Testimonials
BIM Specialist at ALA Architects Ltd, Finland
"We have used the Sort Mark software daily, and it has been working very well. We have found it extremely useful. Actually it is a must have for us."
Head of Engineering Department at Glasma Services UAB, Lithuania
"We need to number quite a lot of elements, sorting and marking them by type and phase. We found AGACAD's Sort Mark tool makes that fast and easy."
Architect / BIM Manager at A Tasarım Mimarlık / A Architectural Design, Turkey
"Sort Mark it's a real life-saving tool. We were working on a high-rise building, which has 7 basement floors, one podium and two towers, and we were supposed to renumber rooms and then doors according to given revised marking numbers of rooms. There were 3500 of doors and we revised all room and door numbers in 5 seconds.
We also use Sort Mark tool to renumber car parking. It is a very time-saving tool."
"We are working on a multi-purpose building which has shopping mall, residential units, offices, storages,… and we need to differentiate every floor material according to Room's function. We revised all different floors in the project according to room's purpose in 5 seconds by using Smart Floors and updated all of them with one single click."
"Annotating dimensions is very important process in the project and it is the last item that we need to do on our check list. Even though it is a simple job, it takes a long time. Quick Dimensions is very helpful tool and saves time. You can easily annotate dimensions with one click. Only disadvantage of this tool, you cannot annotate dimensions for components that come from the linked model."
Construction Engineer at Insinööritoimisto Savolainen Oy, Finland
"Sort Mark is an essential tool when creating complex structural elements with lots of components that all need to be numbered.
Smart Assemblies is an essential tool in creating and managing assemblies. Without Smart Assemblies' dynamic smart assemblies update making changes to multiple similar assemblies would be impossible. There's lots of setting up to do but after you're set, creating shop drawings becomes very easy."