Multi-Sheet Manager with View Control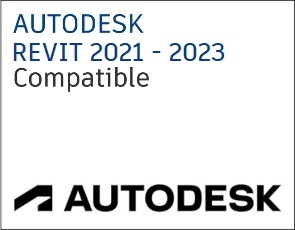 Smart Sheets lets you create and manage large numbers of sheets in Revit® based on templates and sorting results. Add views instantly to an entire set of sheets, control alignment of positions and visibility of views, and update parameters for multiple sheets simultaneously.
      Compatible with Autodesk® Revit® 2023, 2022, 2021
Ideal for:
Architects Create multiple drawings for plans, which is especially useful for multi-story buildings or other repetitive drawings with similar view layouts.
Structural engineers & MEP Engineers  Create multiple detailed drawings based on your template sheet to keep the same drawing style and save time. 
Manufacturers  Create multiple detail drawings with the same view layout to save a lot of time and avoid human errors.
Powerful features
Create multiple sheets with similar layouts instantly.
Easily add or replace views on multiple sheets at once. 
Keep the same visual options while creating multiple sheets. 
Keep the same view positions for multiple sheets.
If you don't already have a system in place to line up views between sheets, this Revit extension is for you. Smart Sheets speeds up and simplifies sheet management by allowing you to create new sheets based on a selected template, add new views according to the selected view position, and update sheet parameters.

Both standalone and network license types of software licenses are available.
Benefits
Quick production of complicated documents. Smart Sheets helps create new sheets and manage them easily.
Optimize work routines. Better productivity when using Autodesk Revit.
Easy-to-use interface. Easily create and update sheets for multiplex building.
Error reduction. Automated sheet creation reduces the chances of missing something.
Less administrative tasks work on sheets.
Testimonials
Building Information Modeler / Plumbing Designer at PACE Collaborative, USA
"Our company utilizes both Smart Sheets & MEP Hangers heavily. MEP Hangers has saved us countless hours placing hangers on piping & ductwork. There is a small learning curve, but AGACAD was there to help explain & make recommendations based on our company's needs. Smart Sheets has been a great time saver when working on larger projects with many floors or areas. For example, a large hotel complex. We would recommend these products to any company that places hangers or works with larger scale projects."
BIM/CAD Leader at KPFF Consulting Engineers, USA
"I am very happy with both the Smart Sheets and the Excel2R add-ins. Unfortunately I've only had the need to use each a couple of times. The time I saved on just those 2 projects more than paid for the software so I'm very pleased."