Create any number of views in Revit® with automated dimensions for selected elements without having to create an assembly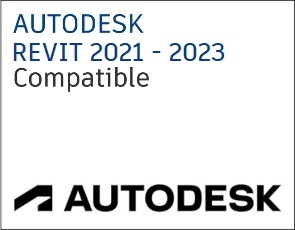 Smart Views speeds up the creation of views and dimensions for the elements you select in Revit®. Not only does the plugin generate the number of views that you set in the configurations, but it also automatically places dimensions in those views according to your predefined rules.
      Compatible with Autodesk® Revit® 2023, 2022, 2021
Ideal for:
Architects, MEP Engineers, Structural Engineers Smart Views creates views of selected elements and dimensions them automatically.
Powerful features:
Replaces manual work with your preset configurations
Crops views to element size
Creates dimensions based on predefined configurations
Applies view templates to all new views
Creates the number of views you set in the configurations for multiple selected elements
Renames views based on configurations
Apply dimensioning rules to any Revit view or selected elements in view
---
Want to find out if this is the right solution for you? Our professionals can help you quickly find out how this software will benefit your design process.
Benefits
Speedy documentation process.
Saves 100s of hours per project.
Easily update dimensions & views.
Easy-to-use interface.