Generate shop drawings in Revit® automatically with corresponding views & dimensions
For metal, wood, precast concrete & other structural projects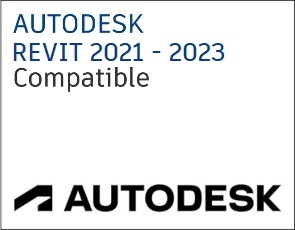 Smart Assemblies speeds up production of assembly documentation in Revit®. This plugin creates selected views, rules-based dimensions, and assembly sheets you need for combinations of structural and architectural elements.
Smart Assemblies overcomes limitations in Revit functionality so that manufacturers and on-site personnel can generate shop drawings easily.
      Compatible with Autodesk® Revit® 2023, 2022, 2021
Smart Assemblies creates not only assemblies and corresponding views from the selected constructive Revit elements but also automatically generates dimensions in views by predefined rules.

Smart Assemblies combines multiple hosted or nested concrete and steel elements into a single entity and automatically generates shop drawings with the needed views and sections, proper dimensions, text tags and schedules under user's predefined rules in shop drawing configuration. It also updates existing shop drawings if any changes are made to the project.
---
CLIENT STORY:
Automation of shop drawings with AGACAD's Smart Assemblies, a BIM solution for Revit, has given Hanssen Pty Ltd, a Western Australian firm, a competitive edge in its design-and-construct projects for mixed-use high-rise buildings.
---
Ideal for:
Structural Engineers Smart Assemblies creates selected views and schedules with selected templates, adds dimensions, and places views on sheets automatically.
Powerful features:
EFFICIENCY
Automatically adds all host elements to the assembly
Uses configurations instead of manual work
Creates views applying different templates automatically
Creates different schedules according to schedule templates automatically
Creates dimensions with notes in selected views automatically
Places views on sheets automatically
Multiple assemblies with defined configurations can be created with a single click
MANAGEMENT
Check status, update, edit, and change dimensioning configurations of selected assemblies easily
Update assemblies according to project changes.
Select/find/isolate primary and secondary assemblies.

Find changes in assemblies due to the new hosted details.
INTERACTION
When making shop drawings Smart Assemblies recognizes changes made by Smart Connections solution for quick detailed modeling
Recommended solution:
Precast Concrete enables you to quickly and easily model prefabricated concrete walls, floors, and columns and get full project updates in the Revit platform in real time. Create element views with automatic dimensions, and generate bills of materials and shop drawings for quality production and accurate assembly on site.
---
Want to find out if this is the right solution for you? Our professionals can help you quickly find out how this software will benefit your design process.
Benefits
Incredibly speedy. Prepare shop drawings for many selected elements simultaneously.
100s of hours per project saved. Save days of work in Revit by letting Smart Assemblies automate shop drawings. And forget about having to manually add dimensions!
Easy updates. Changes had to be made to your Revit project? Don't sweat it! Simply select an assembly, and click 'Update Assembly'. Its dimensions will be updated according to your preset configurations.
Easy process control. See the status of all assemblies in a separate, convenient dialog. You can also see a list of elements that haven't been assembled yet. Filter those and then assemble them with one click!
Error prevention. Every assembly is displayed with a color indicating its status, making it easy to see at a glance which assemblies are and are not up-to-date. Assembly updates happen in real time, helping you avoid mistakes and affording greater control of all shop drawing processes.
Easy-to-use interface.
Testimonials
Technology Process Manager for Hanssen PTY LTD, Australia
"We've been using 'Smart Assemblies' at Hanssen Construction since it's early inception and consider it to be a critically important tool in our business for the production of shop drawings. AGACAD were great with requesting our feedback during its development phase and since adopting it in our office their support has been amazing . What makes it so powerful is it's open/sandbox design, the users imagination and willingness to experiment are it's only limitations. We are impressed with how 'Smart Assemblies' has enabled our different departments to solve problems and increase drawing outputs. I would absolutely recommend T4R software and support for any company working with shop drawings."
Construction Engineer at Insinööritoimisto Savolainen Oy, Finland
"Sort Mark is an essential tool when creating complex structural elements with lots of components that all need to be numbered.
Smart Assemblies is an essential tool in creating and managing assemblies. Without Smart Assemblies' dynamic smart assemblies update making changes to multiple similar assemblies would be impossible. There's lots of setting up to do but after you're set, creating shop drawings becomes very easy."